Garden designer Piet Oudolf has gained international renown for his imaginative plantings. One of his design strategies is to include many plants that bloom late and look good as they go to seed. The result is a garden that looks just as appealing in fall and winter as it does in spring and summer. The perennials recommended here are characterized by appealing seed heads and distinctive structural outlines.
Links in the lists below will take you to full descriptions of the species or genus in Fine Gardening's Plant Guide.
Plants that provide structure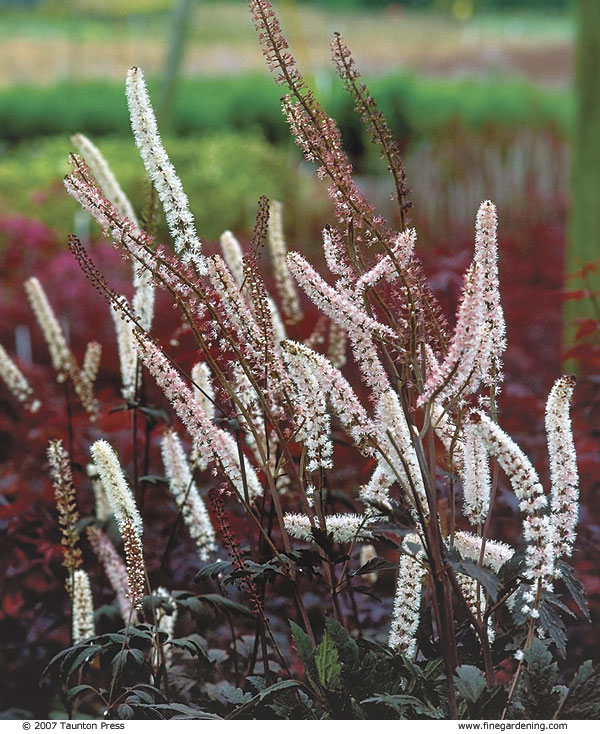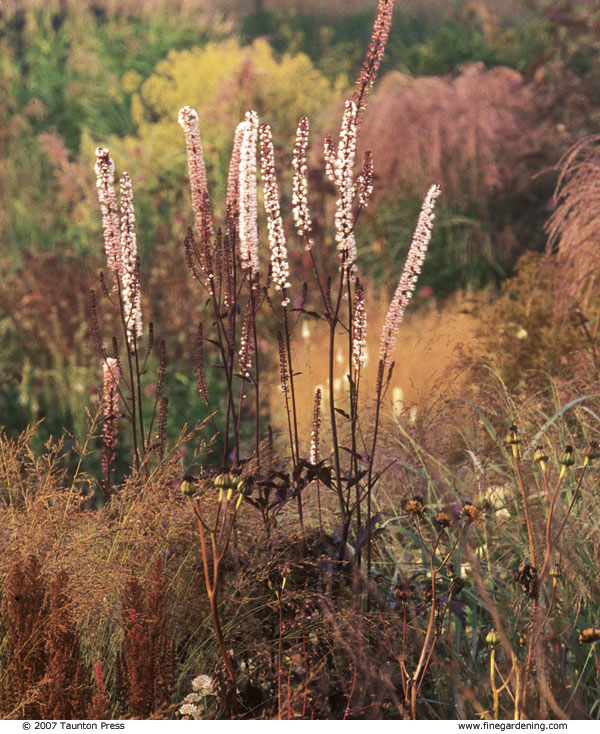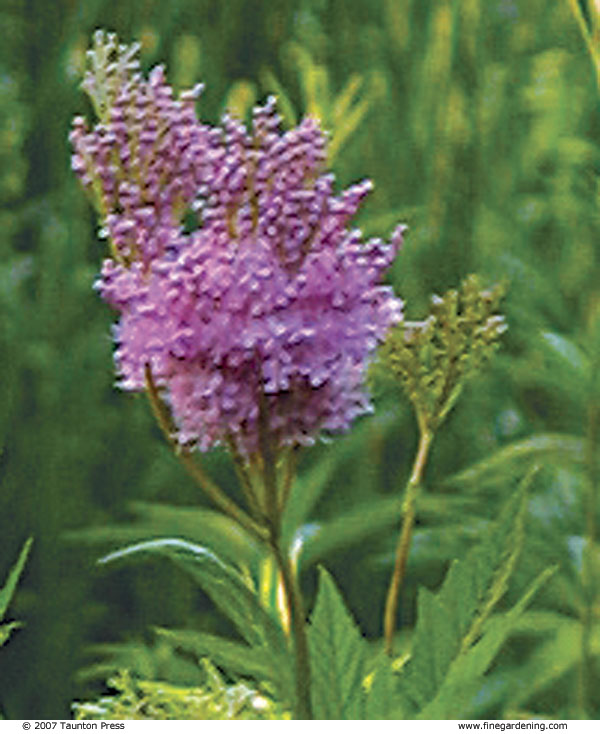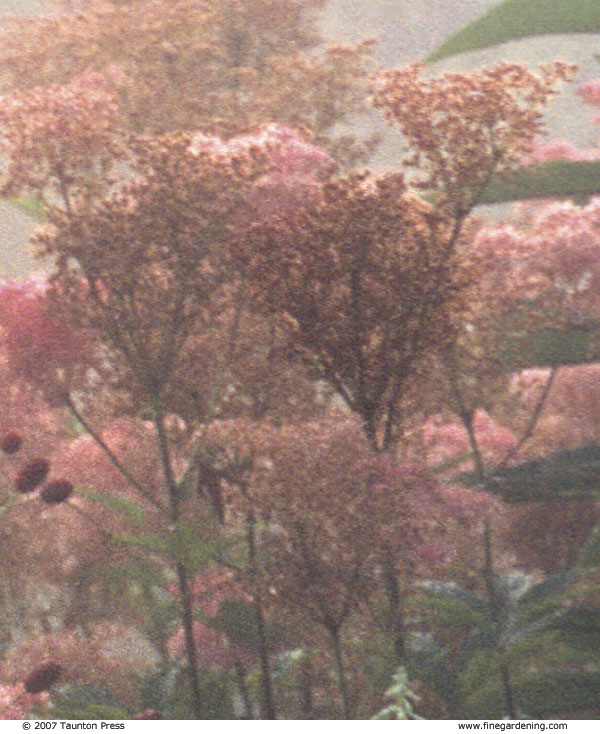 1. Autumn snakeroots (Actaea simplex and cvs.; formerly Cimicifuga simplex), Zones 4–8
2. Culver's root (Veronicastrum virginicum), Z 3–8
3. Jerusalem sages (Phlomis spp. and cvs.), Z 4–10
4. Joe Pye weeds (Eupatorium purpureum and E. maculatum and cvs.), Z 3–9
5. Meadow rues (Thalictrum aquilegiifolium and cvs.), Z 5–9
6. Miss Willmott's ghost (Eryngium giganteum), Z 5–8
7. Queen of the prairie (Filipendula rubra), Z 3–9
8. Sages (Salvia nemorosa and cvs.), Z 5–9 (after a cutback and a second crop of flowers)
9. Sea lavender (Limonium latifolium), Z 4–9
Plants with attractive seed heads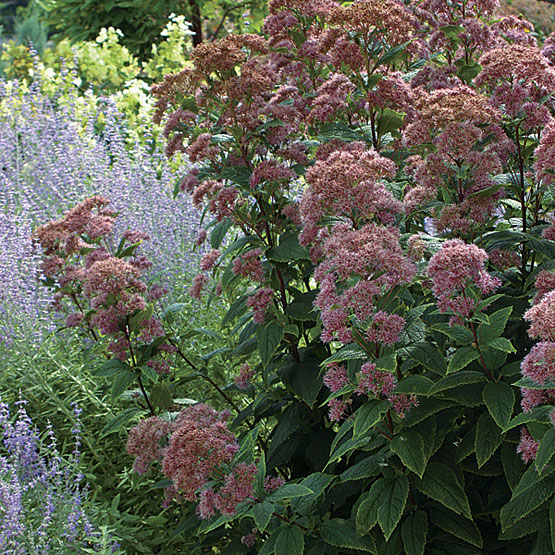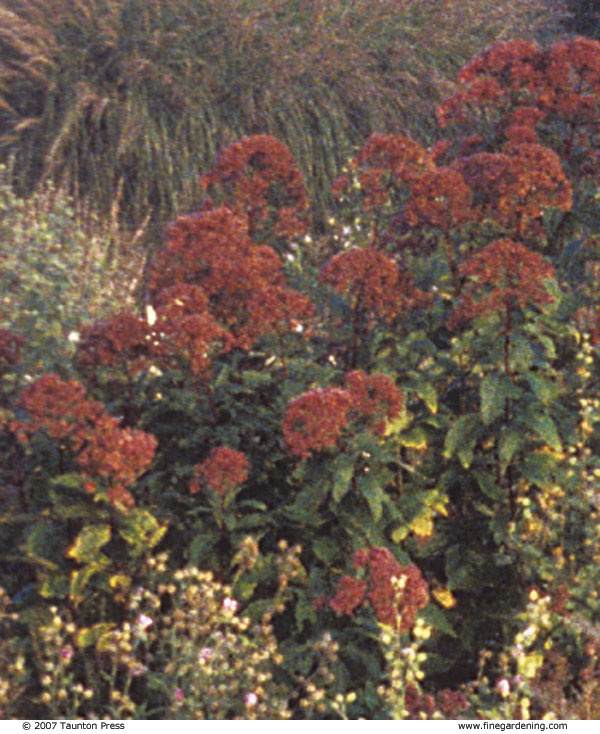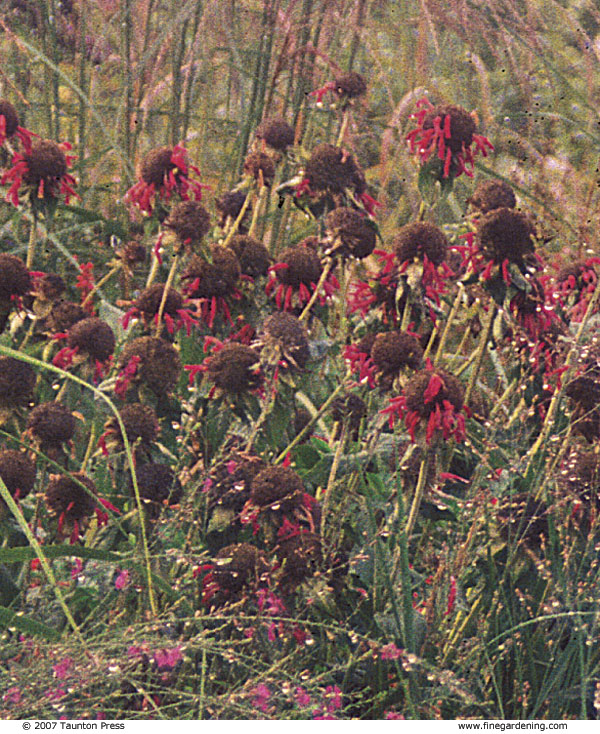 10. Asters (Aster spp. and cvs.), Z 4–8
11. Bee balms (Monarda spp. and cvs.), Z 4–9
12. Burnets (Sanguisorba spp. and cvs.), Z 3–8
13. Coneflowers (Rudbeckia spp. and cvs.), Z 3–9
14. Goldenrods (Solidago spp. and cvs.), Z 5–9
15. Mountain fleece (Persicaria amplexicaulis), Z 5–8
16. Orpines (Sedum telephium and cvs.), Z 4–9
17. Purple coneflowers (Echinacea purpurea and cvs.), Z 3–9
18. Sneezeweed (Helenium autumnale), Z 4–8
19. Yellow wax-bells (Kirengeshoma palmata), Z 5–8
Plants with a distinct winter shape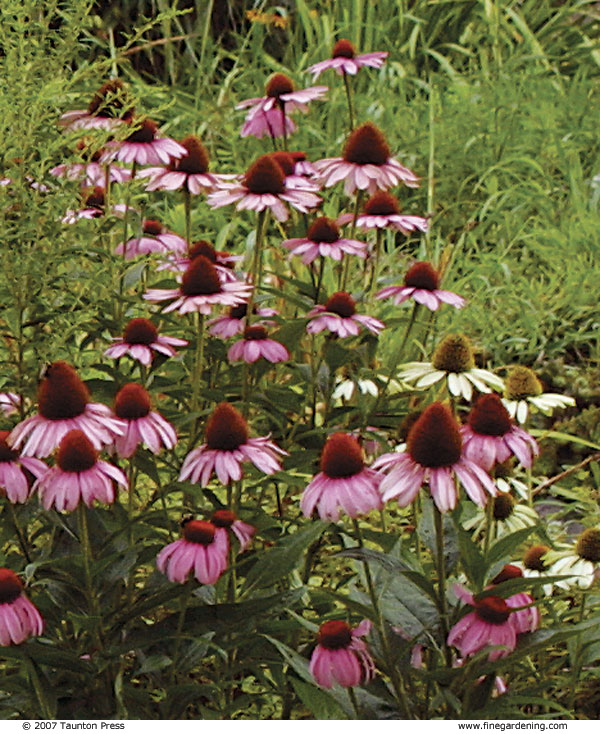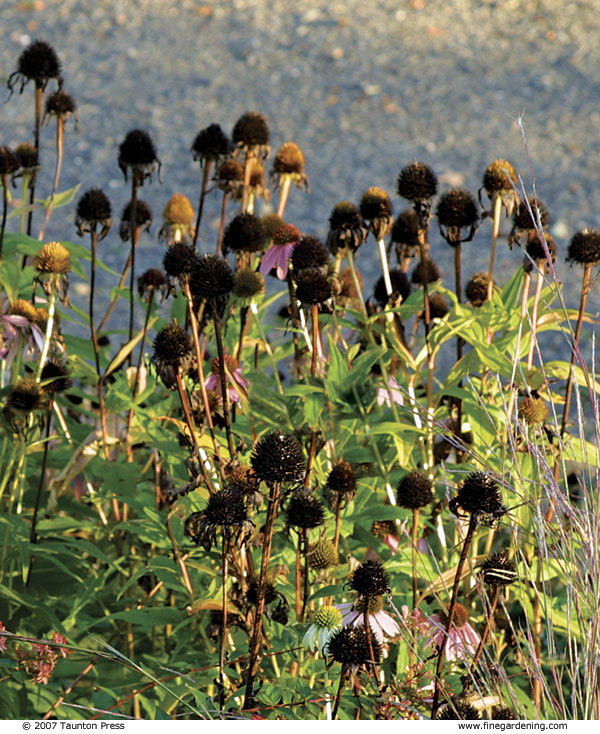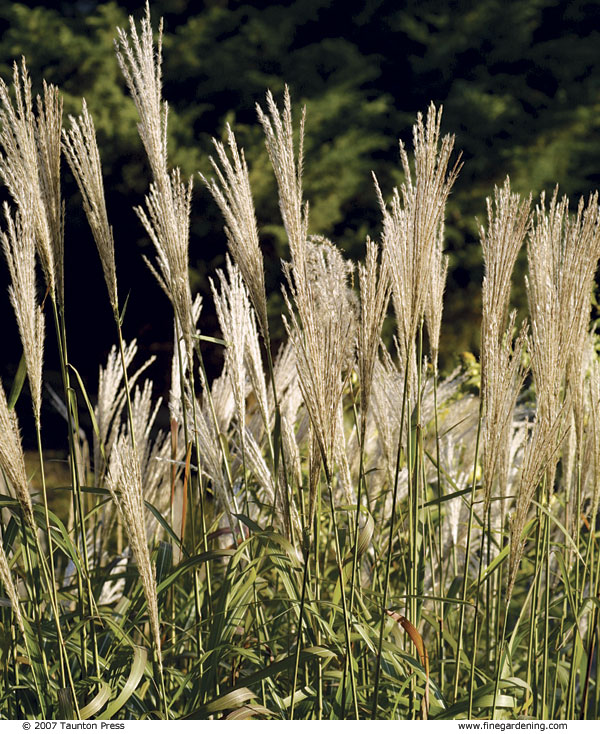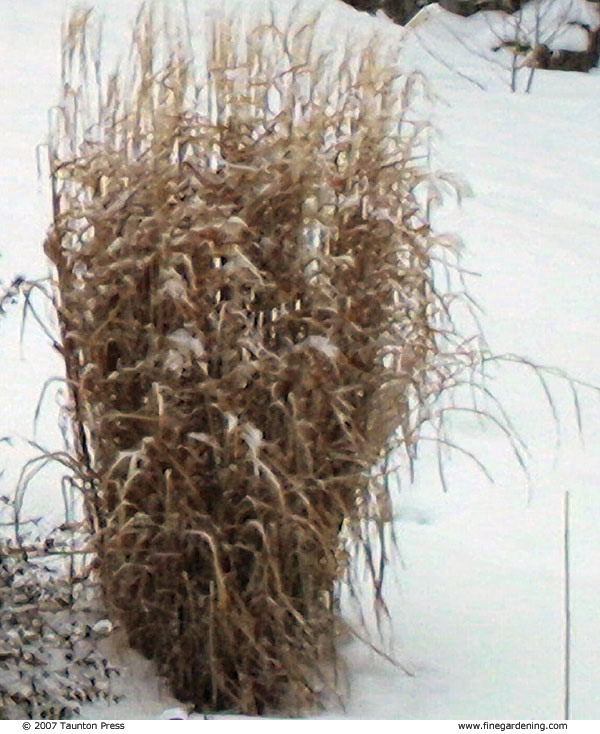 20. Eulalia grasses (Miscanthus sinensis cvs.), Z 4–9*
21. Feather grasses (Stipa spp. and cvs.), Z 7–10
22. Feather reed grasses (Calamagrostis × acutiflora  and cvs.), Z 5–9
23. Fountain grasses (Pennisetum alopecuroides and cvs.), Z 6–9
24. Prairie dropseeds (Sporobolus heterolepsis), Z 3–9*
25. Purple moor grasses (Molinia caerulea and cvs.), Z 5–9*
26. Switch grasses (Panicum virgatum and cvs.), Z 5–9*
27. Tufted hair grasses (Deschampsia cespitosa and cvs.), Z 5–9*
*Denotes a grass that turns a distinctive color in autumn or early winter.