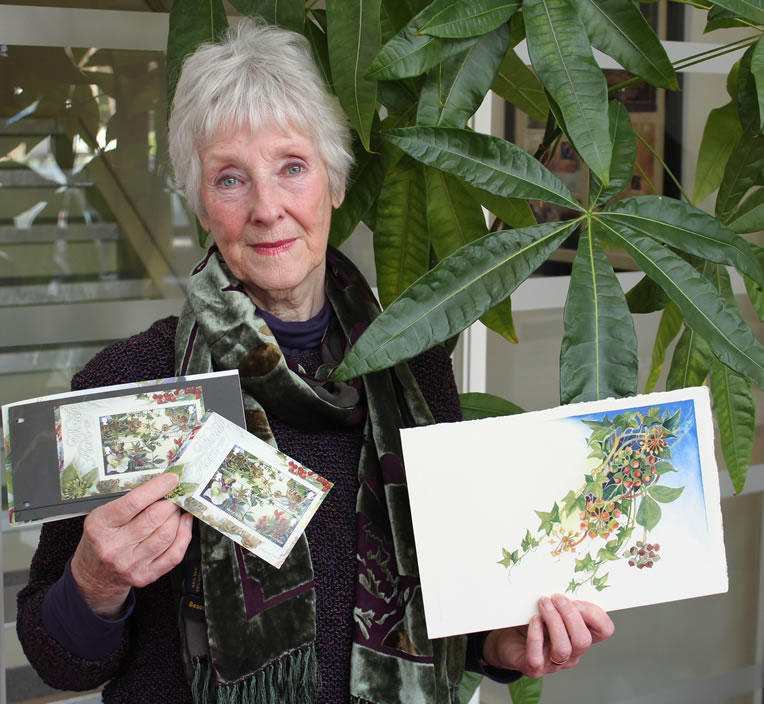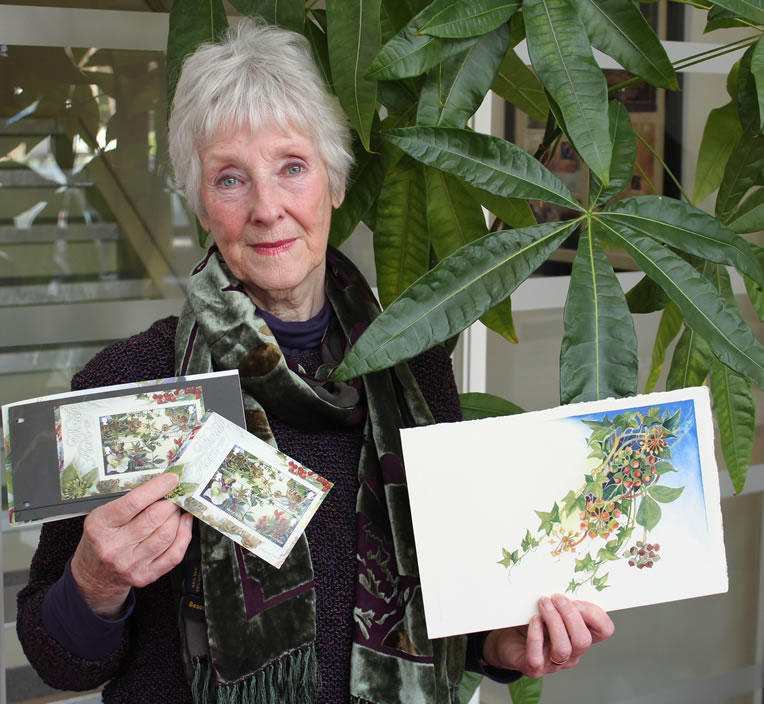 Artist Catherine James hails from The Isle of Man (Manx), located in the middle of the northern Irish Sea between the islands of Great Britain and Ireland.
Catherine took to reading, gardening and painting as a young girl. Experiencing cold, wet, long winters on Manx gave her an authentic appreciation for the expressions of winter beauty.
She was recently asked to lend her artistic talent to design one of the first stamp issues for 2014. Her unique perspective radiates a real wintery feel of the flora that surrounds her homeland this time of year.
The collection, which includes rose-hips, red holly berries, fir cones, hellebores and frost-lined ivy leaves, will be available for release on January 6, 2014, and is available here.
What a wonderful way to celebrate winter flora!