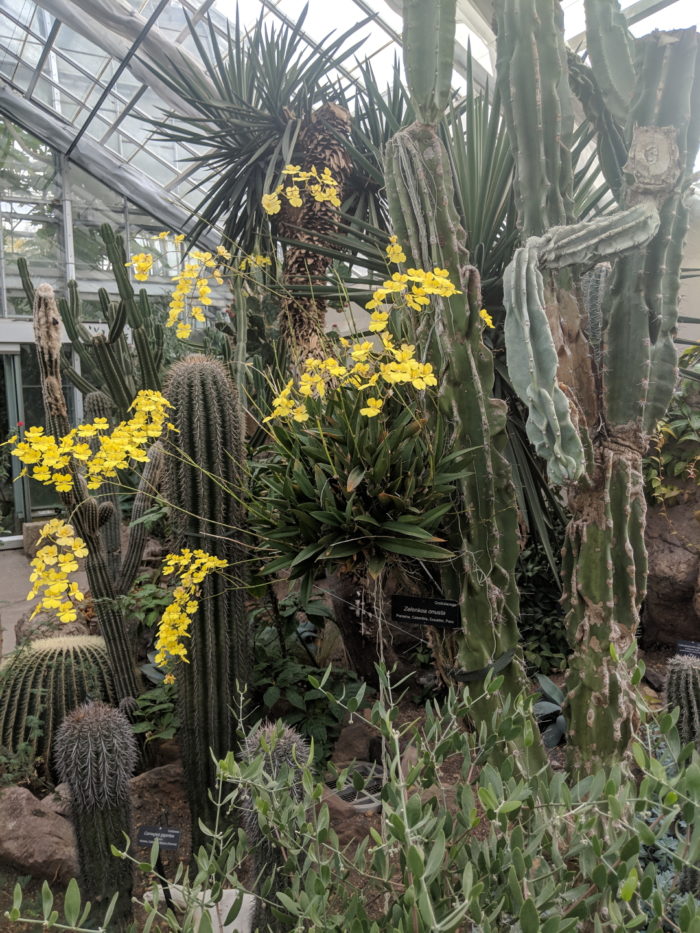 I had a chance to visit Washington, D.C., recently and spent some time in one of my favorite spots in that city. Sitting right on the National Mall, the U.S. Botanic Garden is a beautiful conservatory full of a lot of beautiful plants. Here are some of my favorite shots from the desert house in the conservatory.
Stapelia gigantea. This odd plant from Africa, which is a relative of milkweeds, produces these absurdly huge, weird-looking flowers. The blooms smell like rotting meat but weren't producing their scent when I visited. If you love this plant but don't have a greenhouse, don't worry—they do quite well on a sunny windowsill.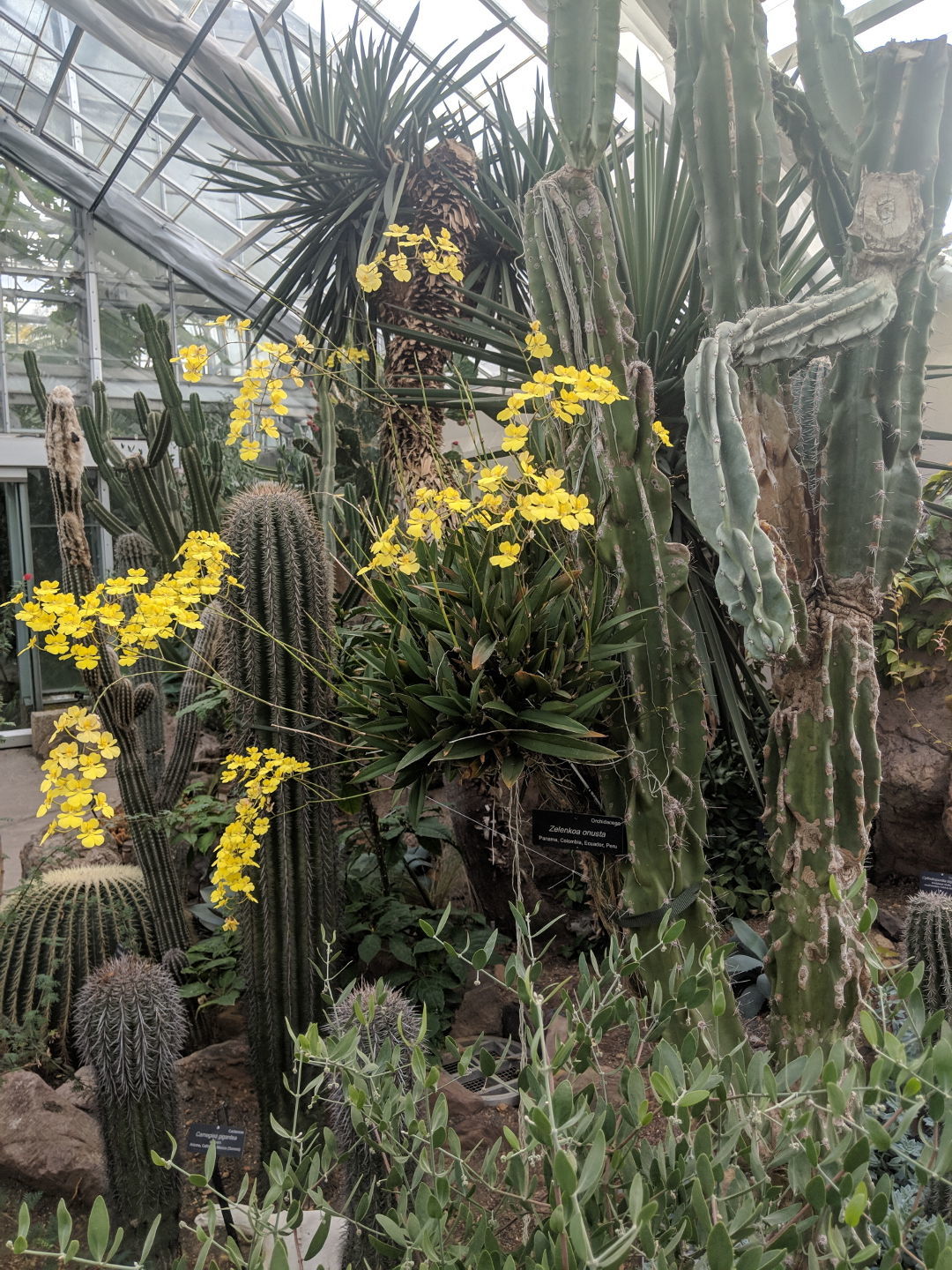 When we think of orchids, we usually think of rainforests, but this yellow orchid, Zelenkoa onusta, is actually native to deserts in South America, where it lives perched on the side of cactus and desert trees! It is very cool, and the flowers are lovely.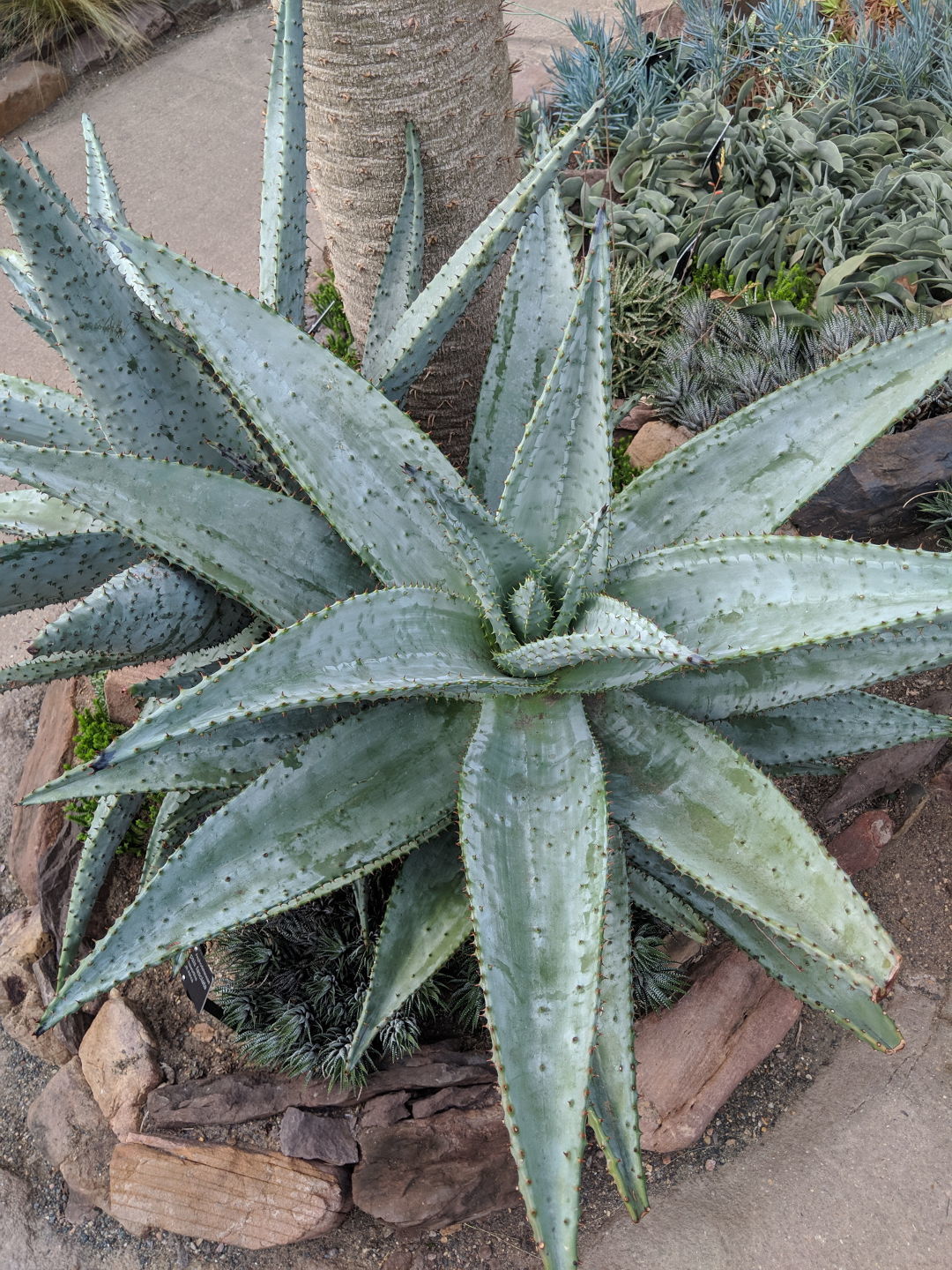 I love the huge, silver, spiky leaves of Aloe marlothii.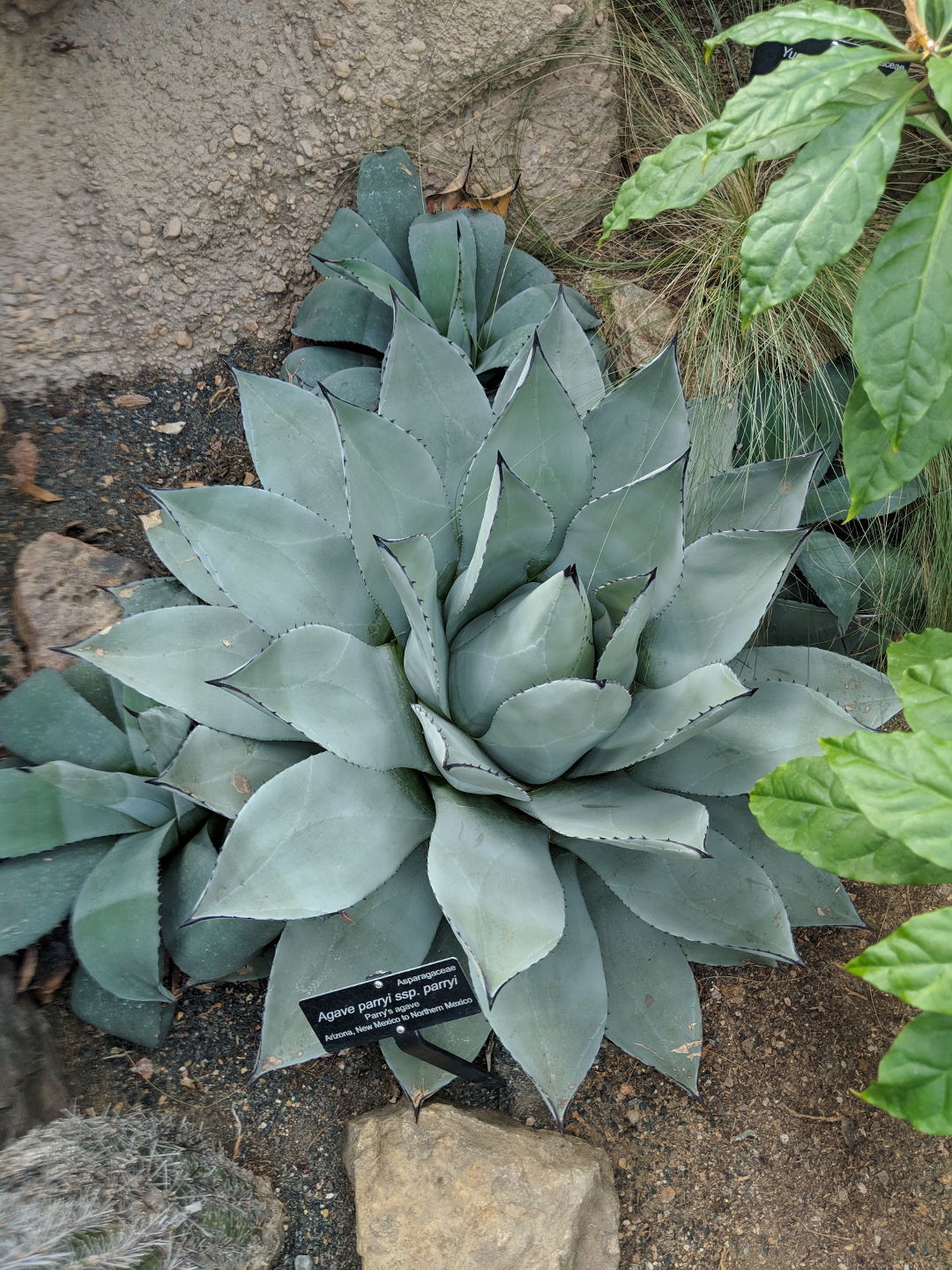 Compare this Agave parryi subsp. parryi to the aloe in the previous photo, and you get a good example of convergent evolution. The agave and the aloe look very similar, but they're from completely different parts of the world (North America and Africa, respectively) and aren't closely related. They both live in deserts, however, and have converged on the same overall shape to thrive in that climate.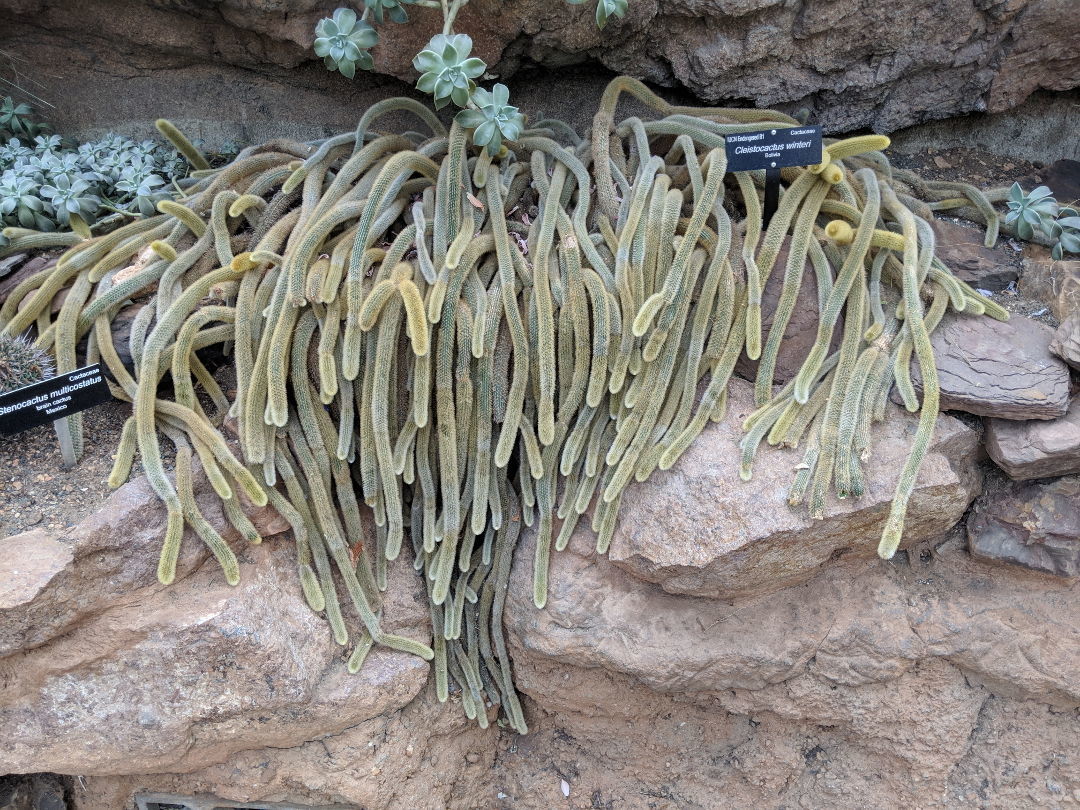 Cleistocactus winteri is a cactus I think I need to get. What a cool-looking plant! I'd love to see it growing in a hanging basket.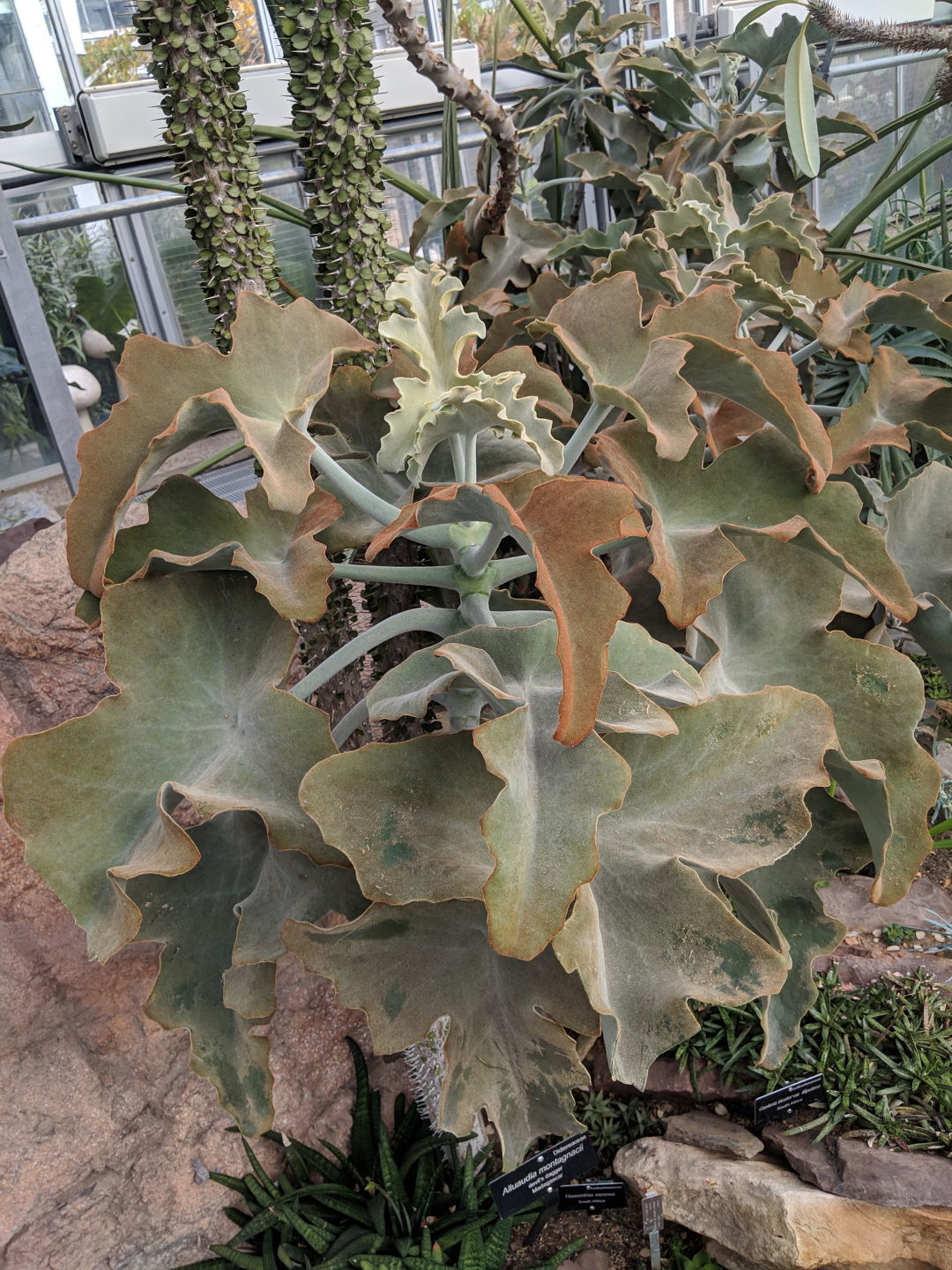 Hailing all the way from Madagascar, this Kalanchoe beharensis is a distinctive plant, with leaves that are thick, fleshy, and fuzzy. It eventually grows into a shrub or even a small tree.
Have a garden you'd like to share?
Have photos to share? We'd love to see your garden, a particular collection of plants you love, or a wonderful garden you had the chance to visit!
To submit, send 5-10 photos to [email protected] along with some information about the plants in the pictures and where you took the photos. We'd love to hear where you are located, how long you've been gardening, successes you are proud of, failures you learned from, hopes for the future, favorite plants, or funny stories from your garden.
If you want to send photos in separate emails to the GPOD email box that is just fine.
Have a mobile phone? Tag your photos on Facebook, Instagram or Twitter with #FineGardening!
You don't have to be a professional garden photographer – check out our garden photography tips!
Do you receive the GPOD by email yet? Sign up here.