Video: Mark Weathington and Fine Gardening
Many modern landscapes are small. The amount of space we have to garden is shrinking, as people want the blend of suburban life along with the conveniences of city living. Even where space might be available, a lot of avid gardeners still have other interests and obligations, leaving less time to cultivate a large plot. When space and time are at a premium, turning to small shrubs can be the answer. In this webinar, Mark Weathington, director of the acclaimed JC Raulston Arboretum in North Carolina, will share some of his top shrub picks for creating diversity, interest, and excitement where space is limited and every plant must earn its place in the garden.
See the handout from this webinar
---
Mark Weathington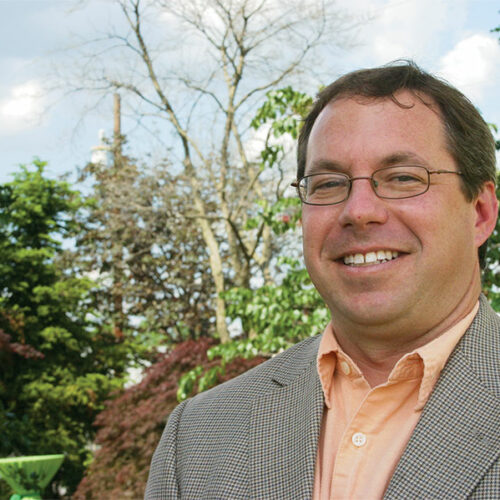 Mark Weathington is the director of the JC Raulston Arboretum at NC State University. He earned undergraduate degrees in both horticulture and sociology and a master's degree in horticulture from Virginia Tech. He has served as director of horticulture for the Norfolk Botanical Garden and horticulturist for the Atlanta Botanic Garden. Mark travels extensively searching for new plants to diversify the American landscape. His explorations have taken him to China, Taiwan, Japan, Ecuador, Europe, Mexico, New Zealand, and throughout the United States. Mark writes and speaks on a variety of topics in horticulture. He is the author of Gardening in the South: The Complete Homeowner's Guide from Timber Press. He has been published in Horticulture, Carolina Gardener, American Nurseryman, and VA Gardener magazines as well as The Mid-Atlantic Gardener's Book of Lists.