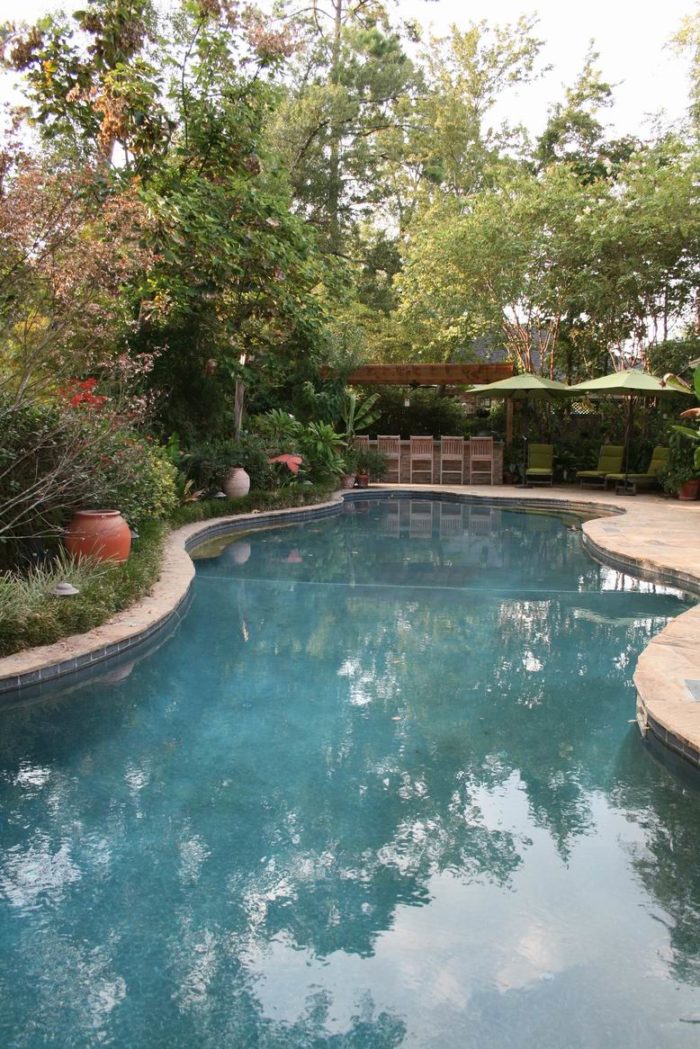 Boy, we sure have been all over the continent in the past few weeks! New York, Massachusetts, Montana, California, Nova Scotia, Pennsylvania, Ohio, Oregon, New Jersey… Let's travel south today. Ahhhh! So warm after Friday's snowy scenes. Today's photos are from Bruce Thompson in Lake Charles, Louisiana.
He says, "This is a picture of my backyard that we converted to our pool and outdoor cooking area. Since all my yard was used I have resorted to planting in pots as much as possible. We were also able to purchase the property behind us so I have more space  to continue my passion for plants, and also put in a small stocked pond with a very tranquil fountain."
Beautiful, Bruce! Thanks for the tour.
I know there are parts of the continent we haven't heard from yet. Send in your photos! No fear–we could always stand to see more from the states we've already visited, too.  🙂   Heck, we'll even go international! Just email me. [email protected]. If you put GPOD in the subject line, your email isn't as likely to get lost in the never-ending flow…