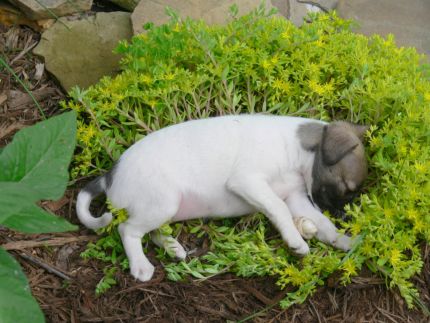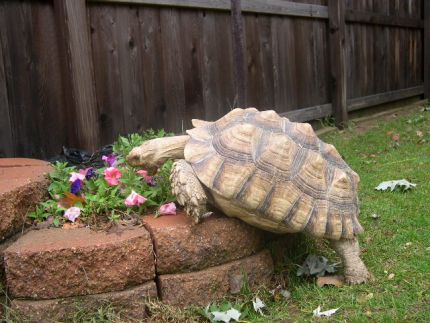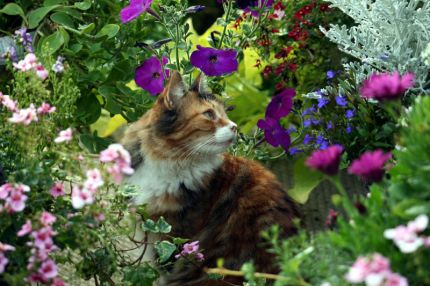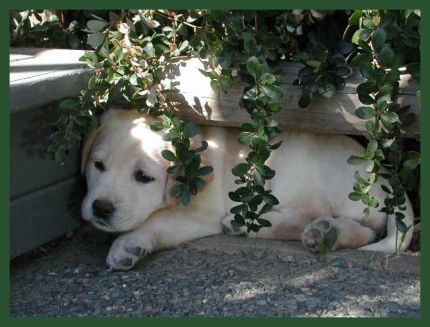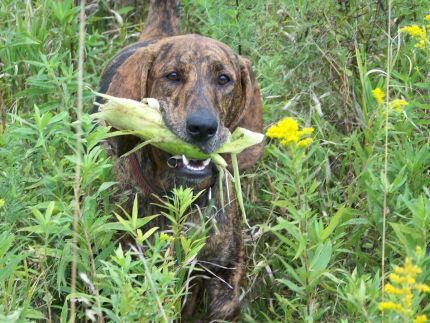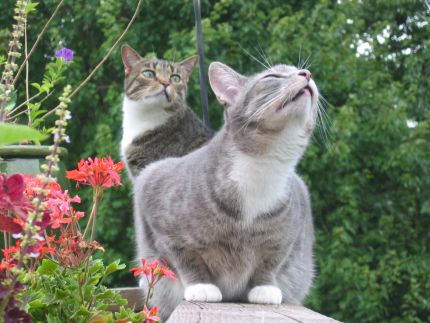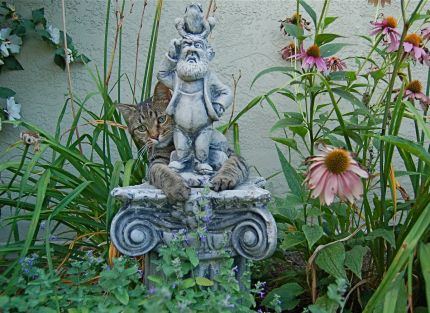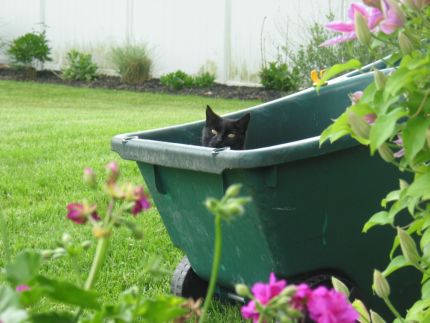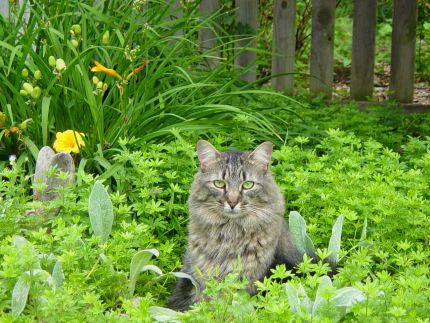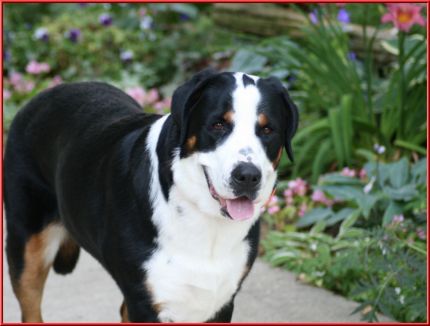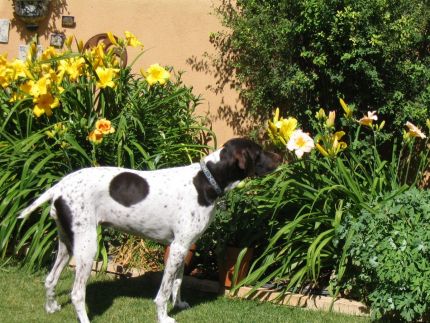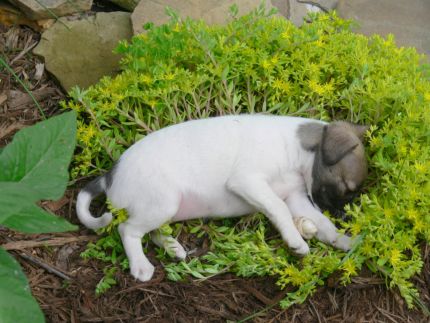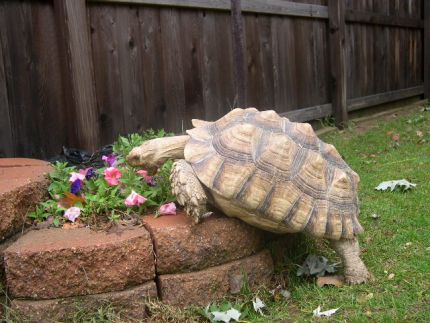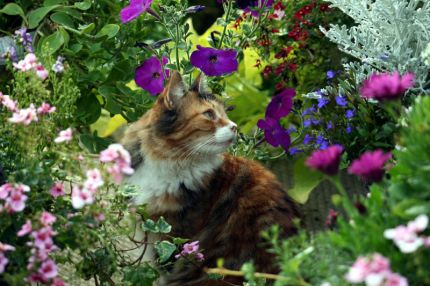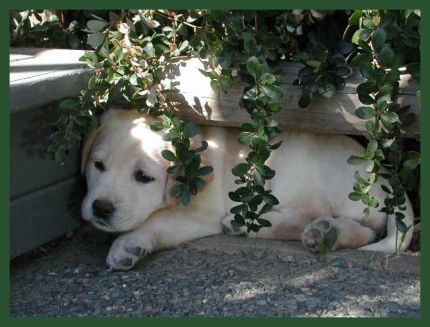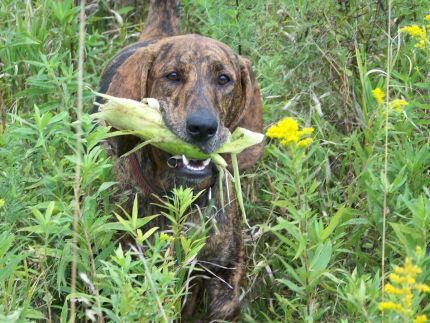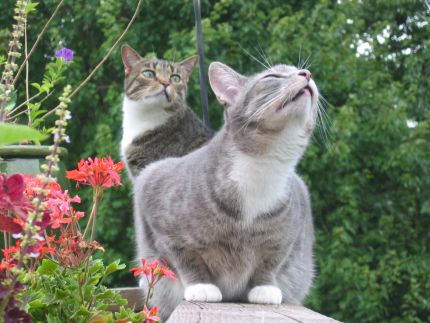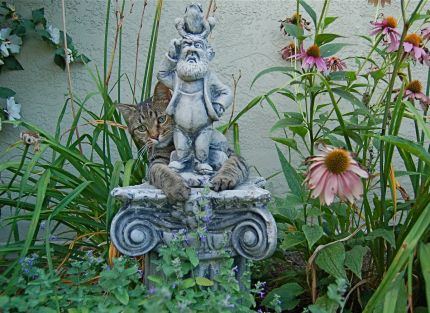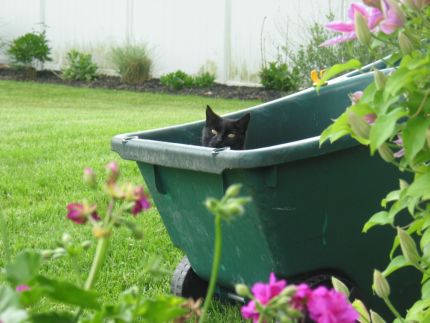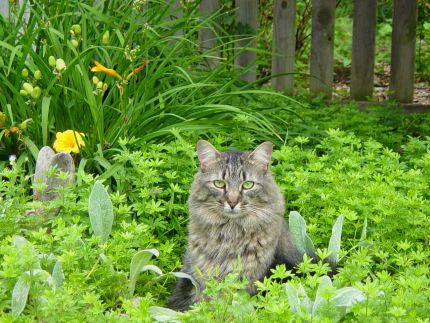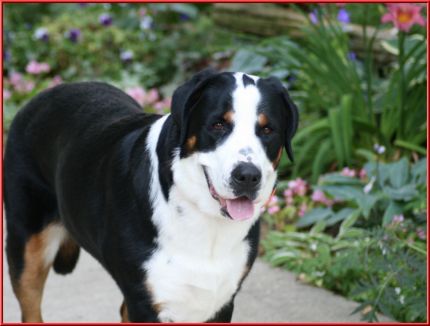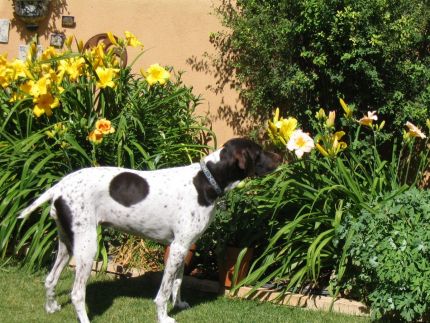 Narrowing the 300+ entries down to the 30 finalists for this contest may have been the most challenging (and enjoyable) part of my job to date. The pictures posted were wonderful and every single one of them made me smile.
After much time and effort we did determine a winner. This picture without a doubt shows a pet that seems to be as at home in the garden as his/her human.
Here, a few words from the winner.
"Sassy Charlie Girl is always happy no matter what she is doing. Into everything, nosy and she loves kids. The day she fell asleep in the ground cover she just ran until she dropped, but you notice she did not let go of her bone. Helps me in the garden, she is a good digger, not a good thing for the flowers I fear."
The winner will receive a one year subscription to Fine Gardening, a Fine Gardening tote bag and Cobra Head Short Handle tool.
The following four photos all received honorable mentions.
Here are some others that we loved: