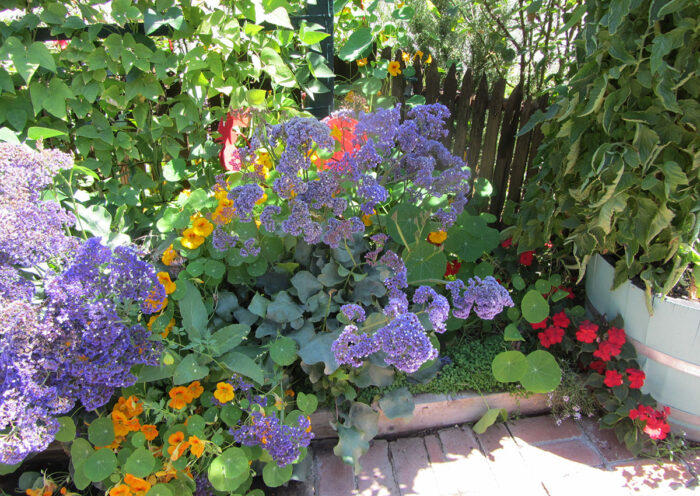 With so many radical changes happening daily, we are all impacted right down to our homes, our gardens, and our everyday lives. So as we move into 2023, it's a perfect time to reassess old routines and update our lifestyles.
Southern California weather is becoming less and less predictable. This area, never blessed by frequent precipitation, is drier than ever. Nights are warming, while days offer increasingly intense sunshine. Winds that used to focus on late autumn are huffing and puffing throughout the year. And with convulsing global unrest, disrupted supply lines, and labor shortages, we keep losing our balance in a technological world where people can't seem to work together.
As gardeners, we learn that everything stable is rooted in the ground. Rain and sun nourish the earthly source of all that feeds us. Gardening is an excellent way to empower ourselves and make an impact—which is not anything humanity hasn't done before.
What is a Victory Garden?
Although we can never go backward, we can learn from the past. During World War II, communities were thrown into an imbalance that made day-to-day living a challenge. Supply lines were unreliable then too, and basics like food were threatened. The Victory Garden became a proud staple for homes around the world. It was a place where each family could help feed their neighbors and themselves while reestablishing a sense of independence in a society gone awry. It was a place to root a sense of purpose, power, and to make a difference.
Let's learn from the wisdom of 80 years ago and revive the Victory Garden. This simple solution during a trying time in history is still viable today: Anyone can grow a pot of something to eat. A small garden, a balcony, and even a sunny window can become a source of fresh food or herbs for a household, while larger properties can grow produce to share with friends and communities.
Six ways to take part in Victory Gardening
We can help the planet rebalance; eat fresher, healthier, and less costly food; and use water wisely when we tap into our SoCal year-round growing conditions. No matter how large or small your garden may be, here are ways to take part in today's "Victory Garden."
1. Plant fruits and vegetables that grow in harmony
Grow taller plants over smaller vegetables that need some shade. For example, the sun can scald tomatoes in hot inland gardens, so a little afternoon shading from a neighboring plant can benefit even these sun lovers. Likewise, embrace companion planting and learn how some plants help others thrive, such as growing tomatoes and basil together.
2. Use water wisely
Rainwater can be collected in decorative containers, barrels, cisterns, or ponds. It can also be directed to beneficial places with the help of downspouts, dry riverbeds, or swales to water food crops. Just remember that while using gray water is safe for flower gardens, never water your edibles with it. Also, consider building and utilizing raised beds to concentrate water use during restrictive periods. Utilizing raised beds also helps to protect some botanical treasures from pests and makes planting, care, and cropping easier on the back and knees.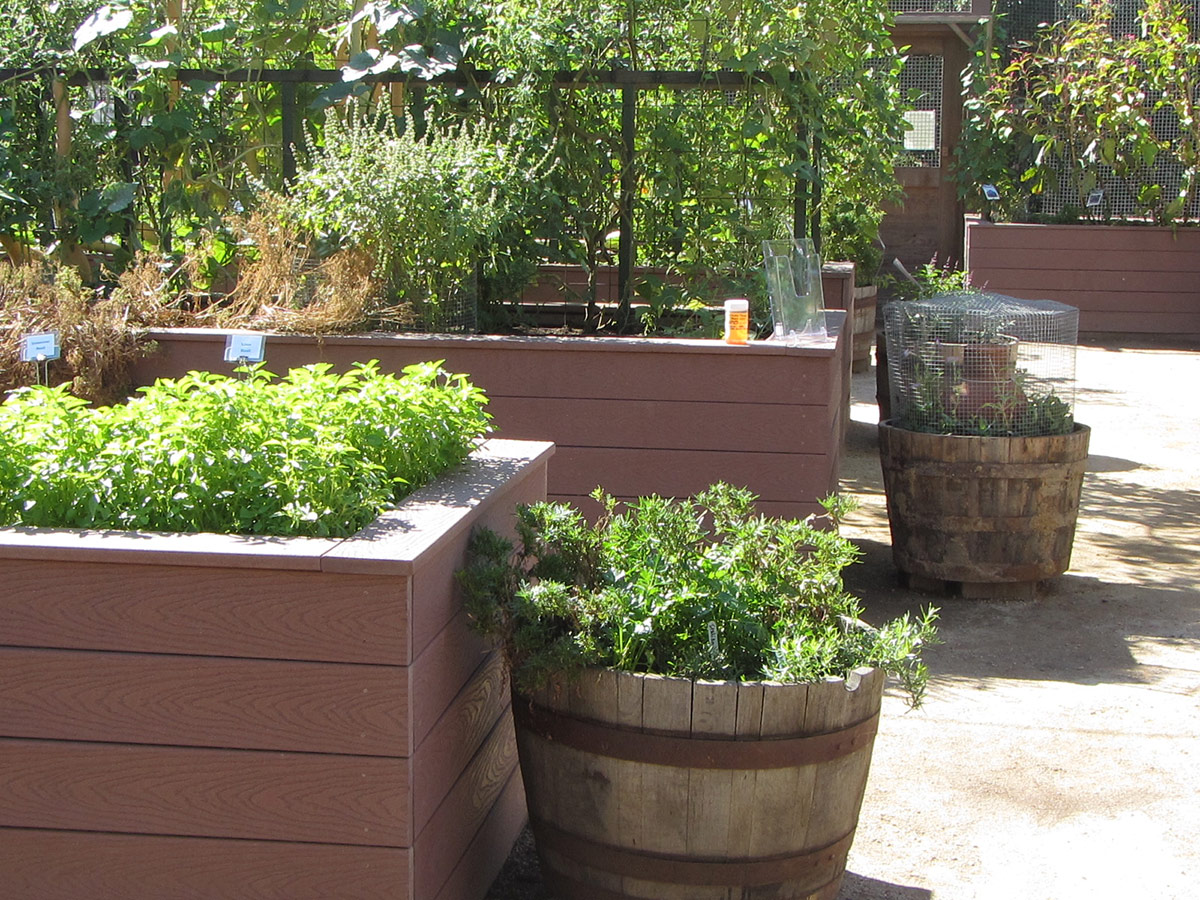 3. Grow year round
While many gardeners focus on gardening during the warmer times of year, there are plenty of cold-loving plants to grow, such as lettuce, kale, cabbage, and peas. When planning your garden, also leave room for some of the less common but more interesting vegetables such as asparagus peas or fava beans that are so decorative they can even mingle happily in the flower garden.
4. Prepare your harvest for future use
Canning, drying, or freezing are great ways to continue to benefit from the fruits of your gardening labor long after harvesting. It is also incredibly rewarding to share the edible wealth with your family, friends, and community. Pickles, jams, jellies, or compotes also make great gifts for holidays.
5. Plant SoCal-friendly, specialty edibles
Popular regional edibles such as artichokes, goji berries, and a wide selection of herbs are also drought-tolerant and love our heat, dry air, and lean soil—making them excellent plants for our locale.
6. Grow your own orchard
Who doesn't love delicious fruits? You don't need acreage to enjoy fresh fruit from your own garden. There are many semi-dwarf fruit trees to choose from that work well for smaller areas or even for growing in large pots.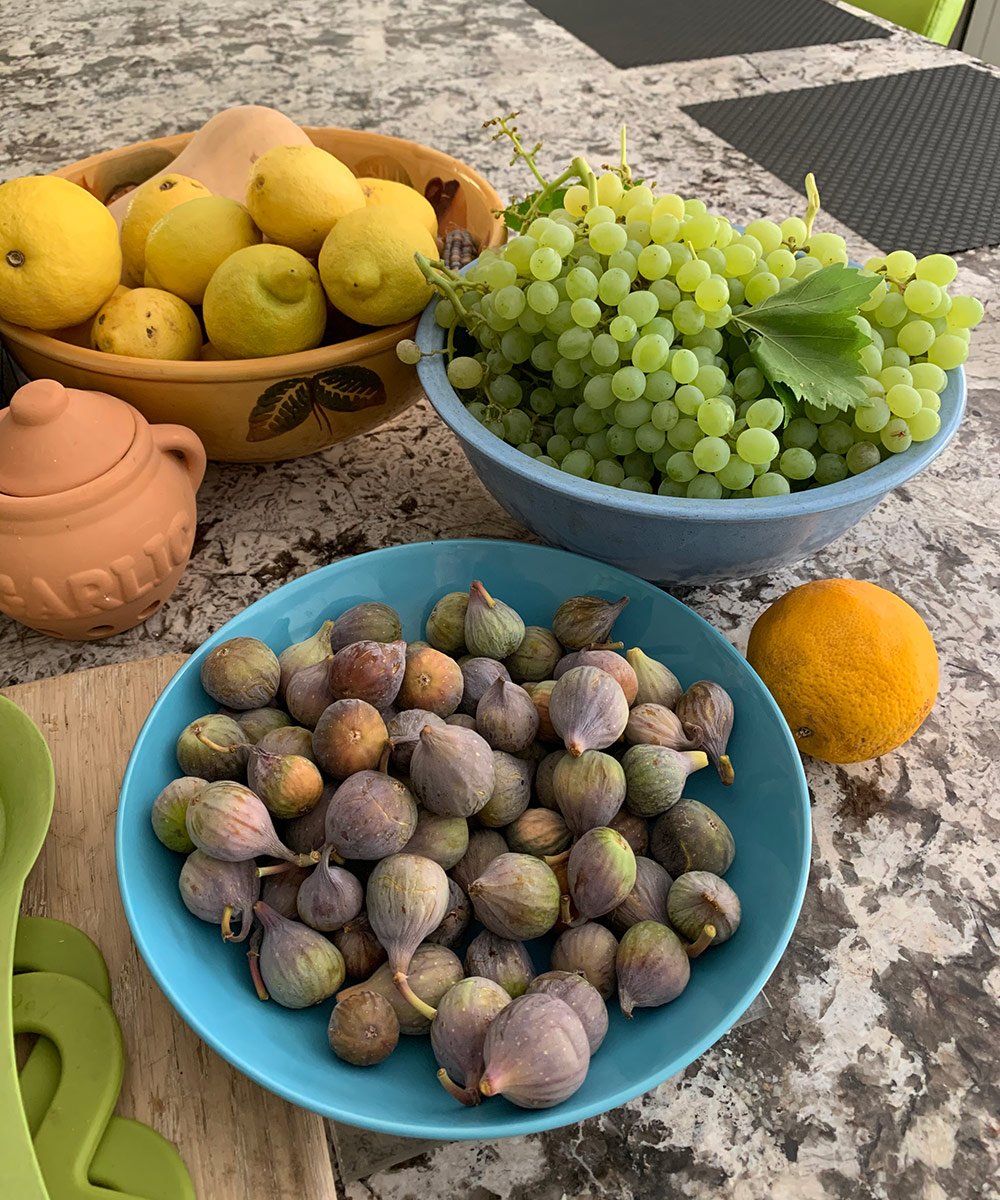 By borrowing from the wisdom of the Victory Garden, Southern Californians have a great opportunity to turn lemons into lemonade and to help be a part of the solution when it comes to addressing shortages, climate changes, soaring prices, and even chemically treated, not-so-fresh, tasteless, imported foods. We can even avoid fighting traffic with fewer grocery store trips.
Despite all the negative effects of our drought and increasing heat, one benefit is that our winter nights are less cold, making right now an ideal time for each one of us to start a winter Victory Garden. Another bonus: kids and elders can all join into the family fun!
—Jane Gates has more than 35 years of professional experience designing and gardening in Los Angeles and is the author of All the Garden's a Stage: Choosing the Best Performing Plants for a Sustainable Garden.