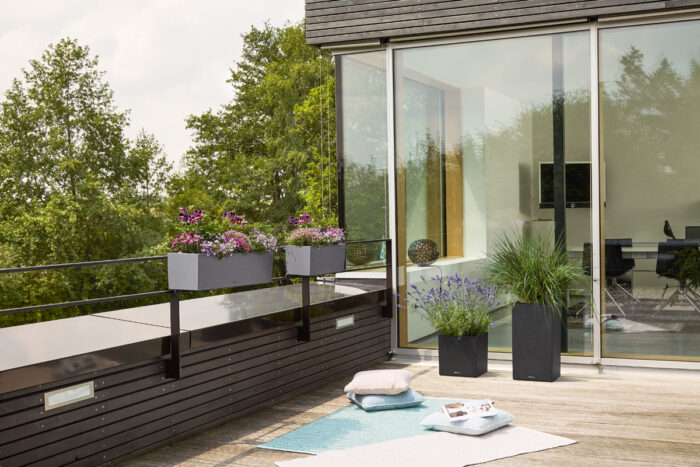 Do you have a small outdoor space, or are you just not ready to commit to a permanent garden? Container gardens are a simple and easy way to transform your outdoor space into an oasis.
The LECHUZA BALCONERA helps make your container dreams come true. Thanks to the sub-irrigation system, frequent watering is no longer necessary, allowing for more time to relax in your outdoor space. The removable plant inserts with retractable handles can easily be planted on the ground or on a table and then inserted into the pre-assembled boxes.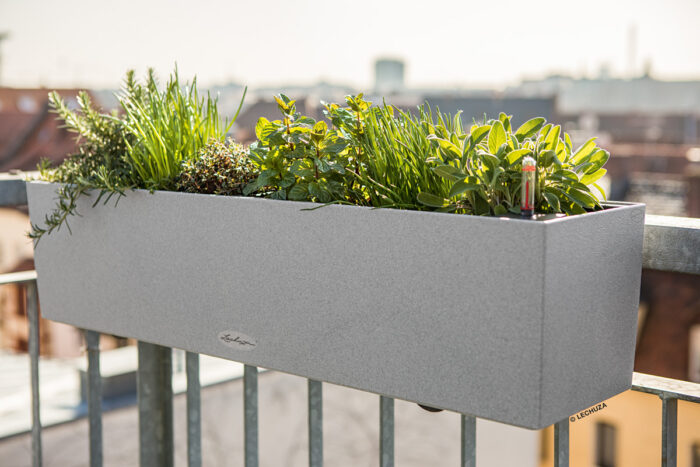 As the seasons change, so do your outdoor garden needs. Simply switch out your planters for more festive colors and rearrange them on your outdoor patio. Or you can even transfer your outdoor plants inside to protect them from the harsh temperatures. The best part of container gardening—you are never stuck with a permanent garden!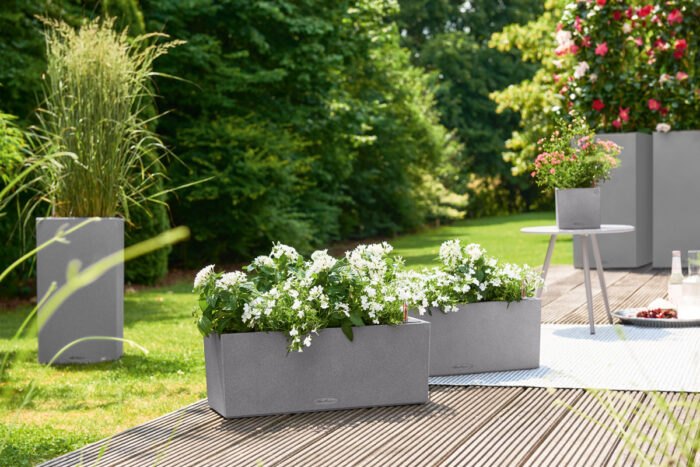 Visit www.lechuza.us