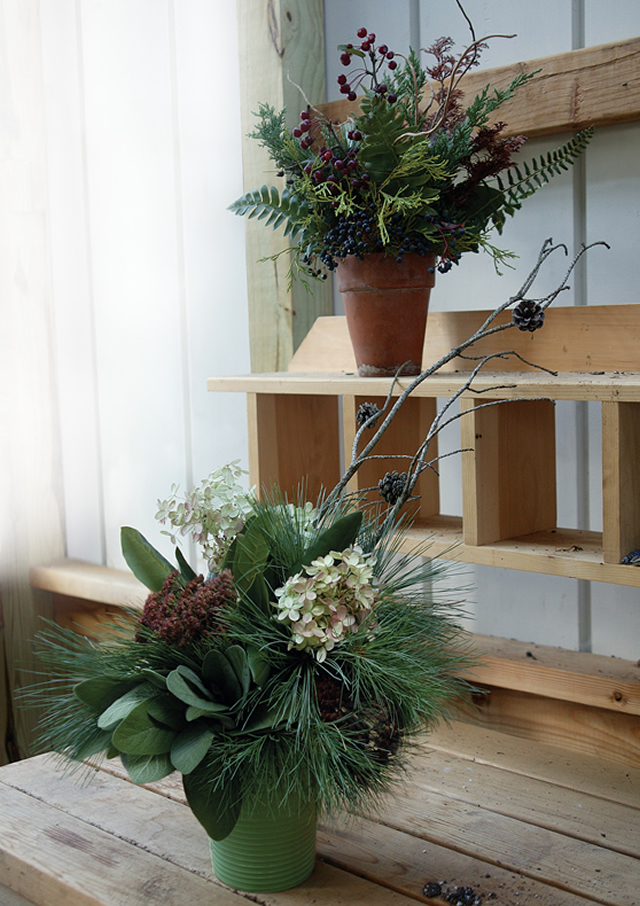 Fruits and berries keep winter wonderful
Crabapples (Malus cvs., USDA Hardiness Zones 3–9) are great for adding a bit of rosy red to winter arrangements, but blue viburnum berries (Viburnum dentatum cv., Zones 3–8)
offer an unexpected color for the season. Here, evergreen Christmas fern (Polystichum acrostichoides, Zones 3–8) and juniper (Juniperus cv., Zones 2–9) fill in with green, while golden chamaecyparis (Chamaecyparis pisifera cv., Zones 4–8) adds a dash
of yellow.
Bare branches take an arrangement to new heights
White pine boughs (Pinus strobus, Zones 4–9), broad-leaved sage (Salvia officinalis cv., Zones 5–8), fuzzy lambs' ears foliage (Stachys byzantina cv., Zones 4–8), sedum seed heads (Sedum cv., Zones 3–11), and dried hydrangea blossoms (Hydrangea paniculata cv., Zones 4–8) combine for a soft, touchable bouquet, while a couple of bare pine branches with attached pinecones offer a zing of contrast.

Photos: Brittany Carlson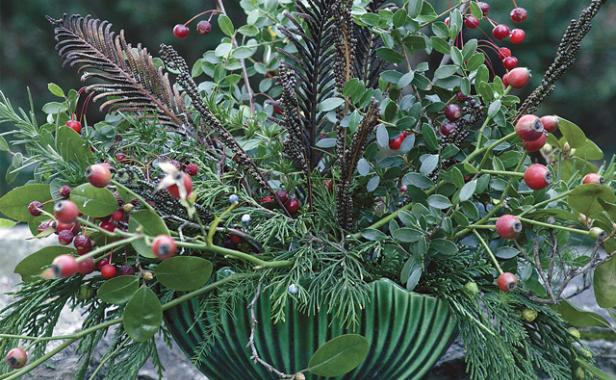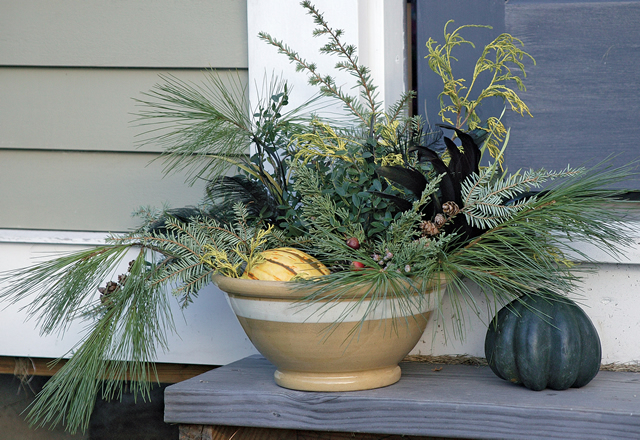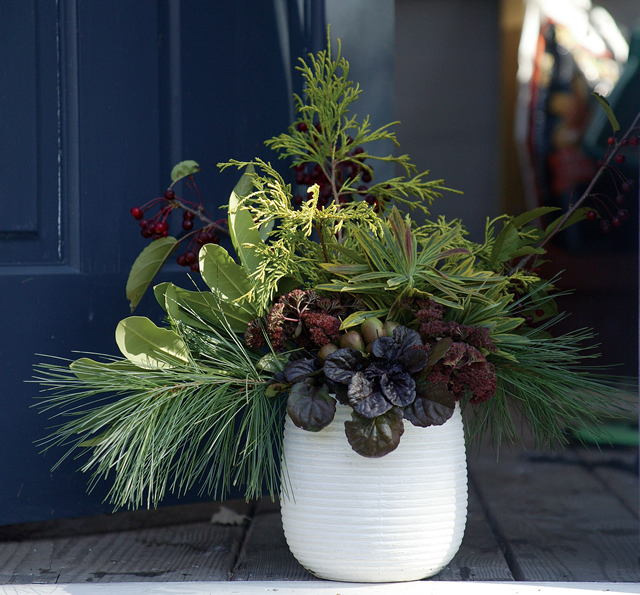 Get our latest tips, how-to articles, and instructional videos sent to your inbox.