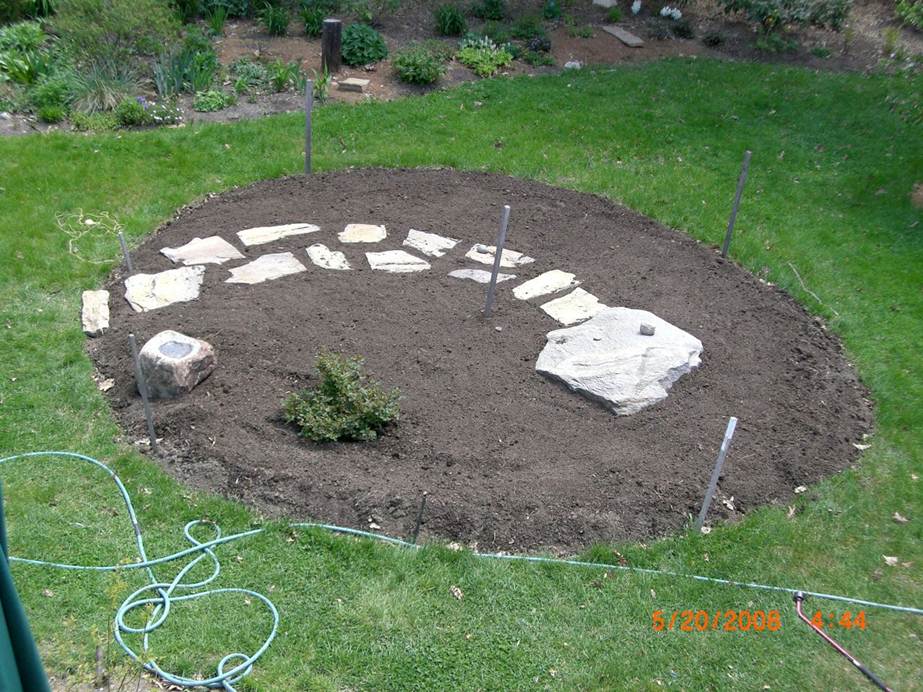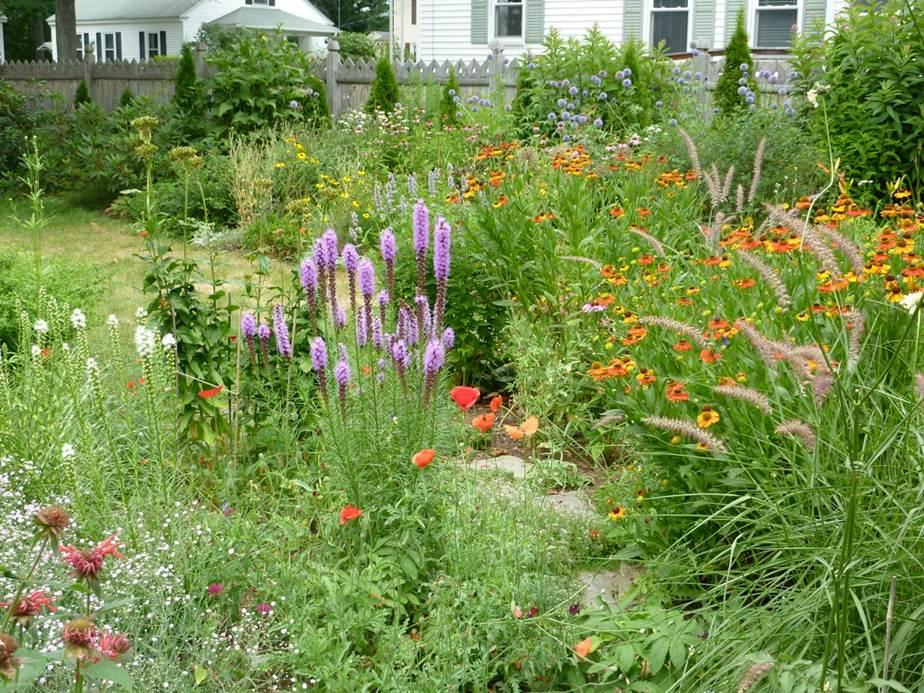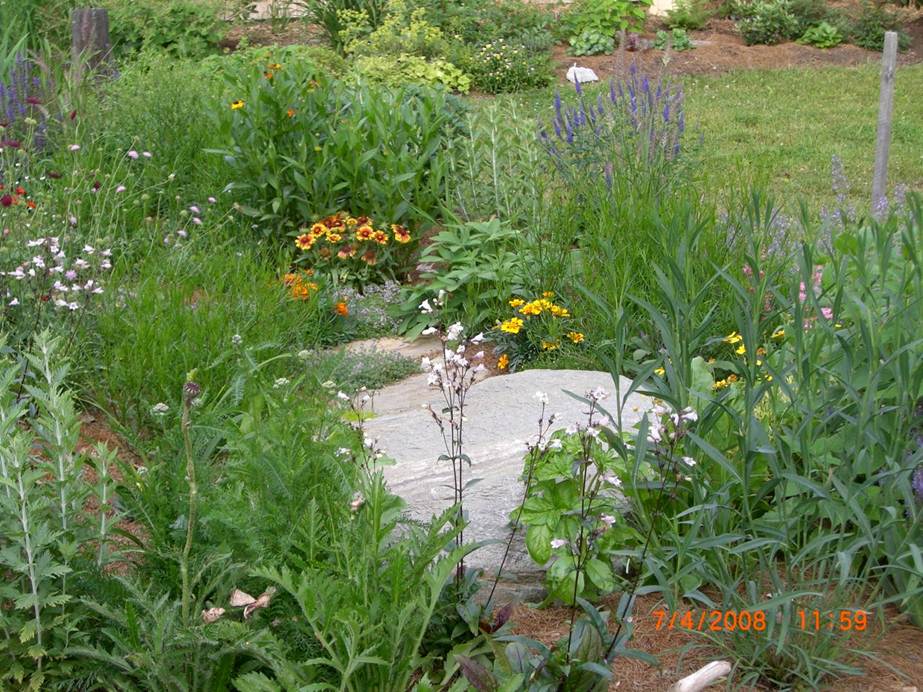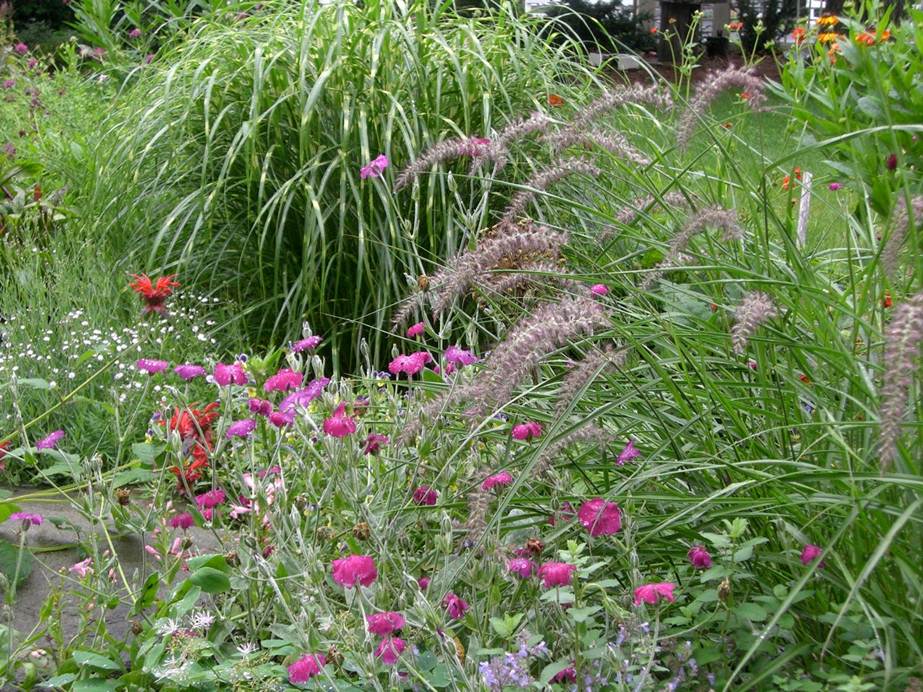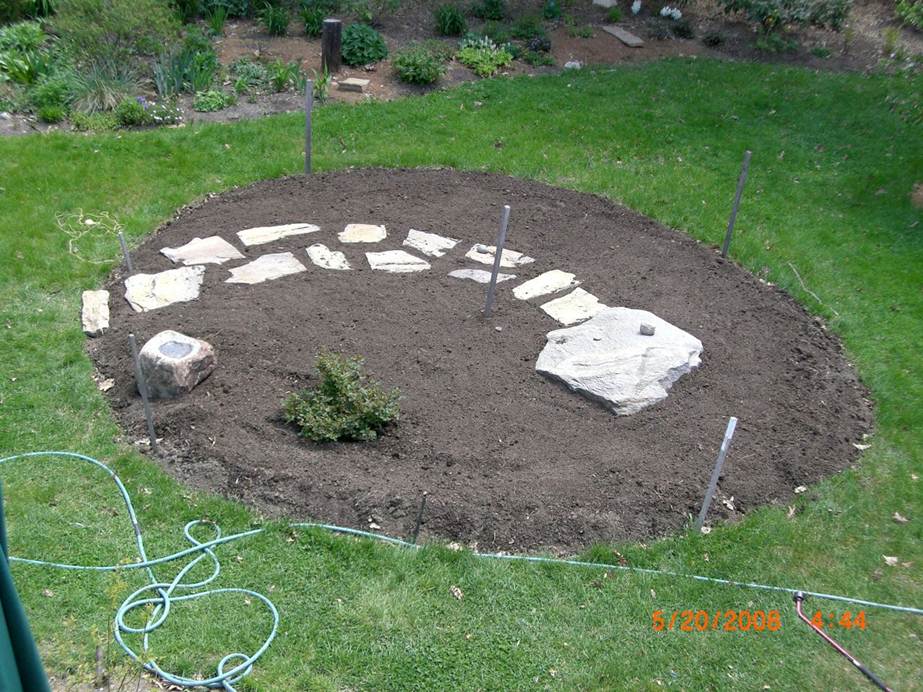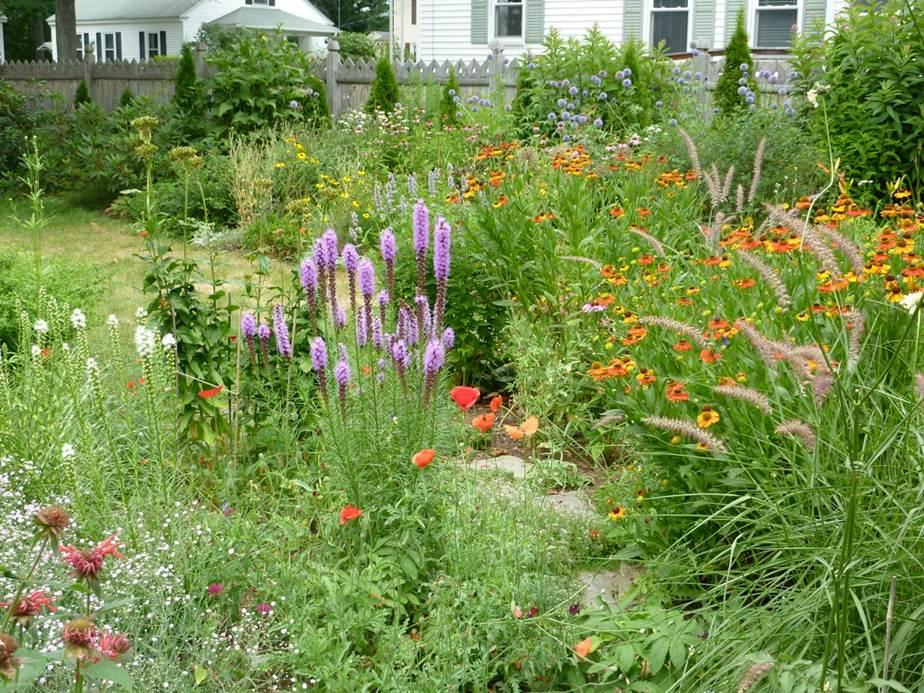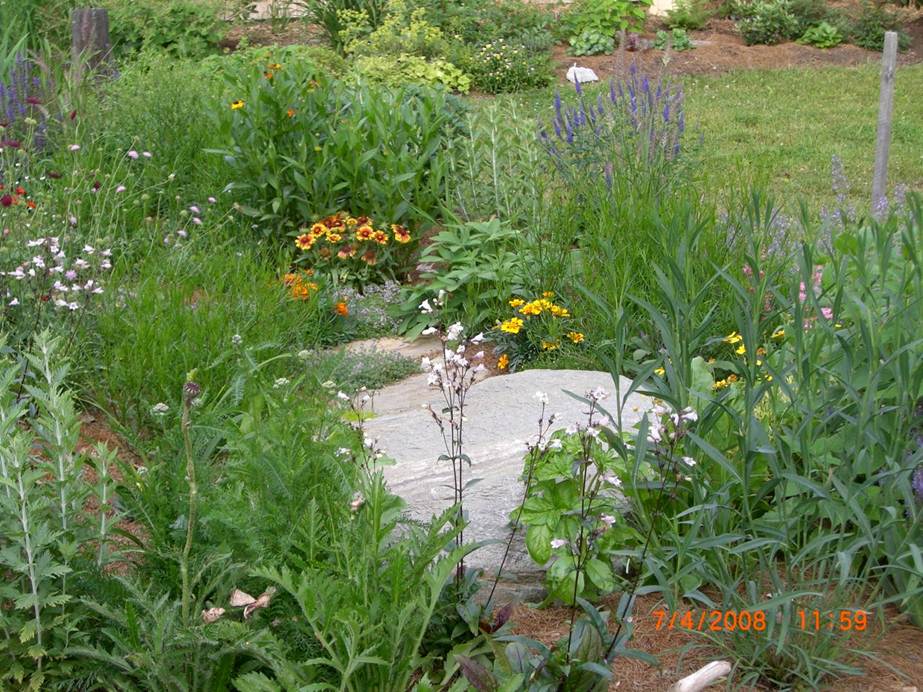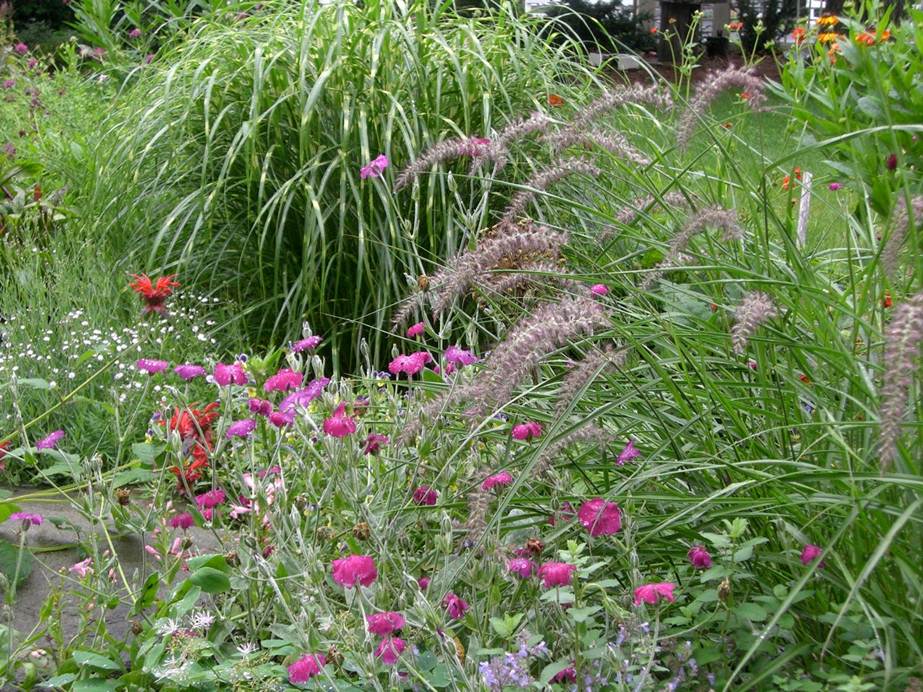 Today's photos are from Sarah Wolpow in Brunswick, Maine. She says, "Here are some photos from my newly Zone 6a garden in southern Maine (we were 5b until the new zone map came out – a little scary, I think). I've been gardening for about 20 years and last year opened a small perennial design business (ThistleGaard Perennial Design). This is a circular plot I created in 2008. In my garden I love a wild meadow look in which everything grows together in a bit of a jumble–but I DO create somewhat more formal designs for clients! I always wonder how plant-lovers wind up with gardens that seem so well planned at their own houses. I find it is always necessary (fun!) to trial new plants any time I spot an open corner!" Wild and wonderful, Sarah! Any chance you would tell us where you got that adorable fish?
_______________________________________________
Want us to feature YOUR garden in the Garden Photo of the Day? CLICK HERE!
Want to see every post ever published? CLICK HERE!

**Check out the GPOD Pinterest page, where you can browse all the post in categories…fun! CLICK HERE!**
Get our latest tips, how-to articles, and instructional videos sent to your inbox.