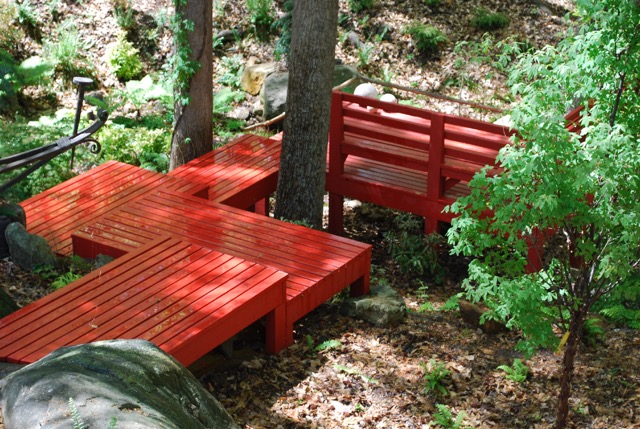 Jay Sifford from Charlotte, North Carolina has been busy since building his yatsuhashi boardwalk last summer!
"I've been working on this new section of my garden for the past year and a half. Last summer we built a yatsuhashi boardwalk that extends off the plane of the existing granite boulders that takes visitors to a seating area overlooking a small creek. I've planted over 600 one gallon ferns of 25 different species in large interlocking swaths. 8 deer live in this area of my garden, so everything has to be very deer resistant. In addition to the ferns (which they don't eat), I've planted rhododendron, pieris, diervilla, Japanese maples, big leaf magnolia, two types of illicium, davidii viburnum, dwarf hemlocks, acorus, 3 types of farfugium, and a few shade-loving flowering perennials. Sweetgums, dozens of beeches and oaks, rising up to 80 feet, create the ceiling to this garden space. I placed a trio of stone spheres on the deck to mimic and pull from the natural boulders below, and built a crude low railing of very straight crepe myrtle branches attached to rusted rebar. When I sit there I feel quite humble and creative, as opposed to other areas of my garden which are empowering or bring back childhood memories. It's one of my favorite parts of this ever-expanding garden."
Have a garden you'd like to share? Please email your photos (and stories) to GPOD@taunton.com! Whether you've never shared before or you've been featured multiple times, we want to see your garden! You don't have to be a professional garden photographer – check out our garden photography tips!
Do you receive the GPOD by email yet? Sign up here!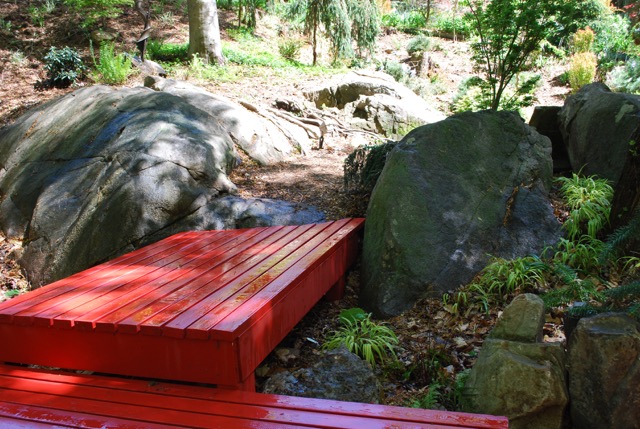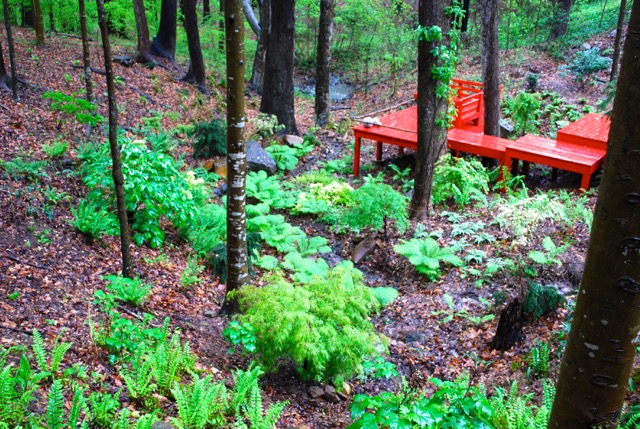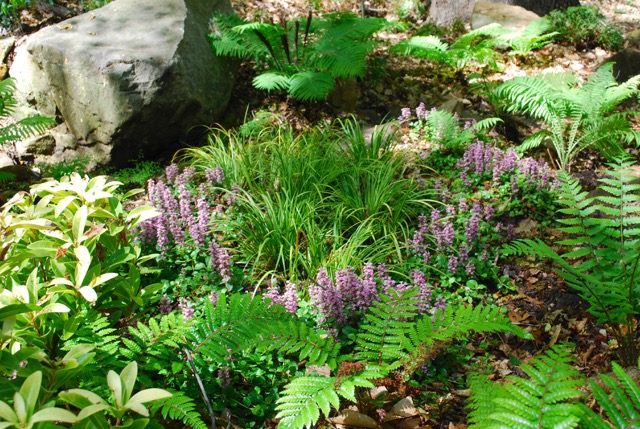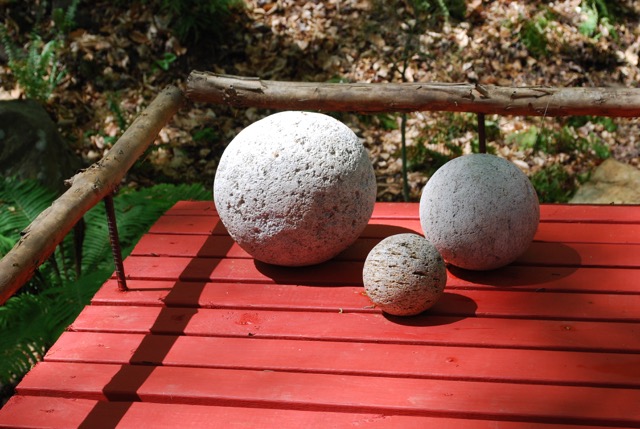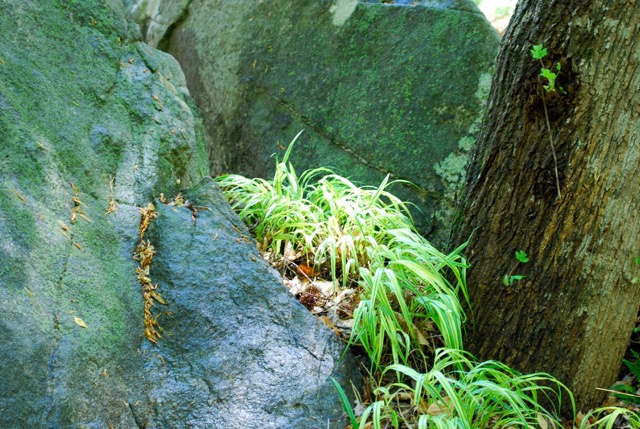 Get our latest tips, how-to articles, and instructional videos sent to your inbox.