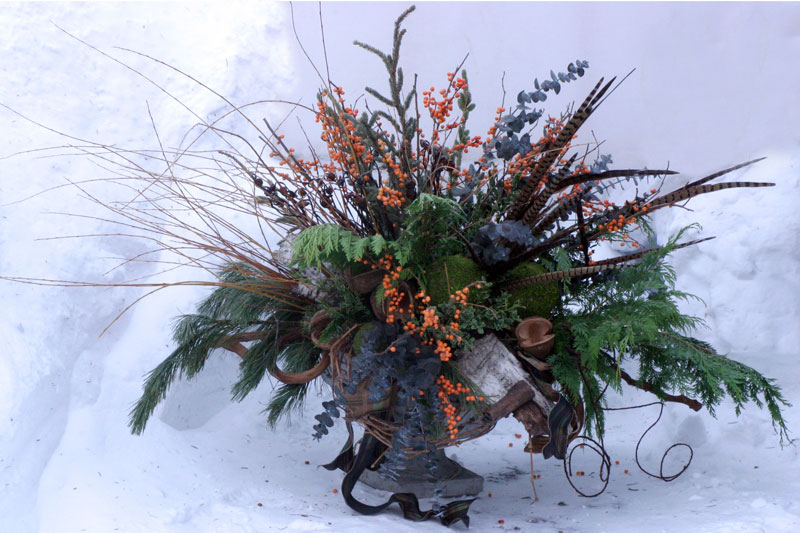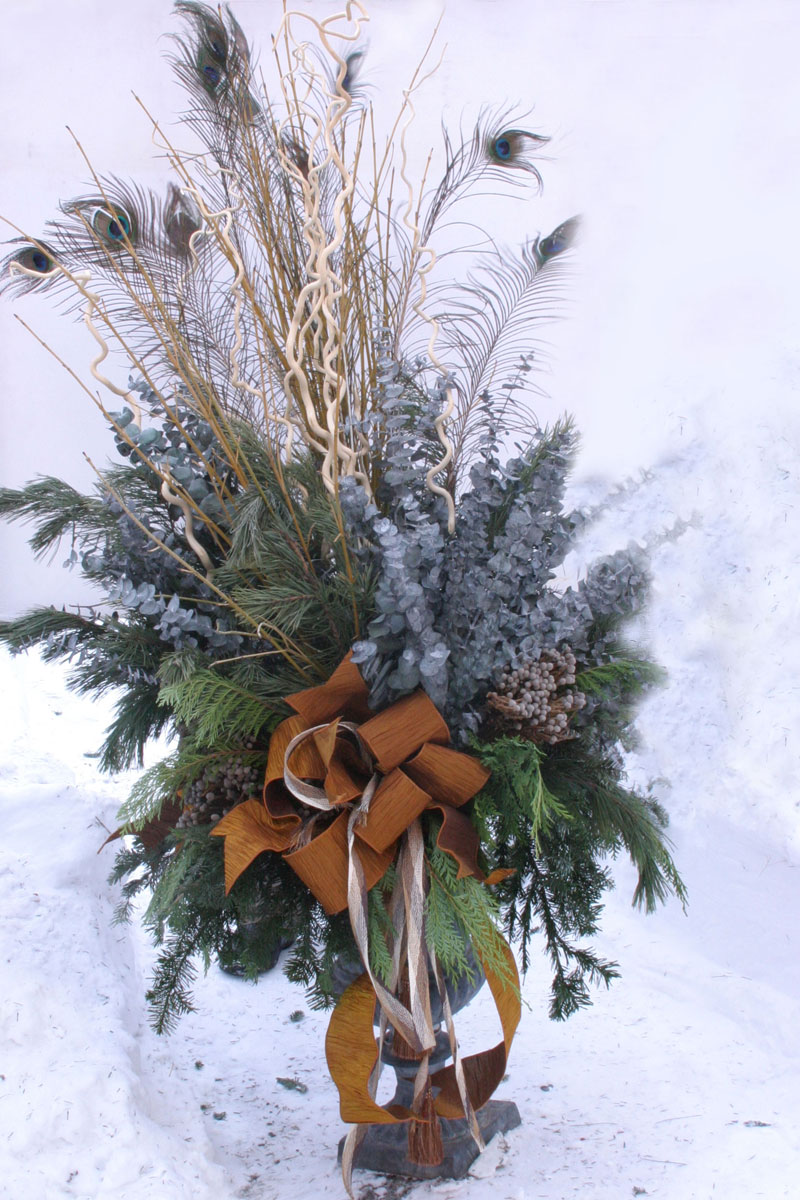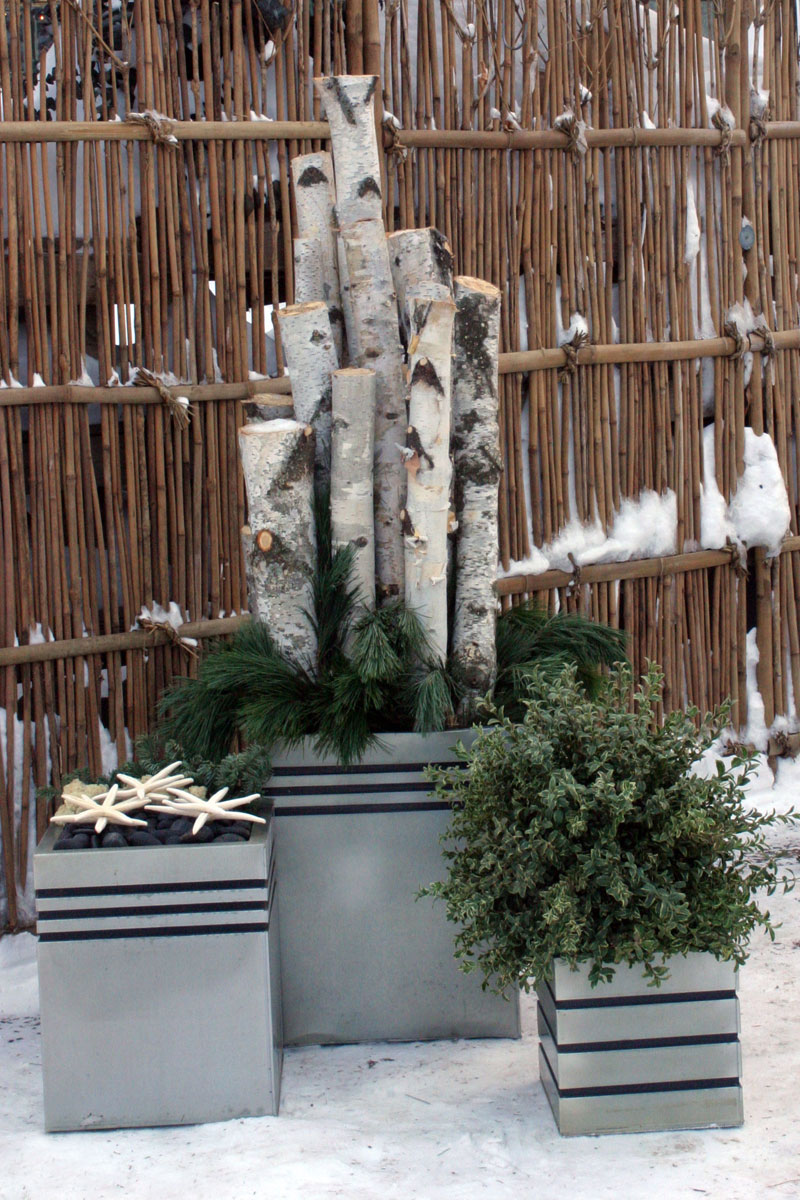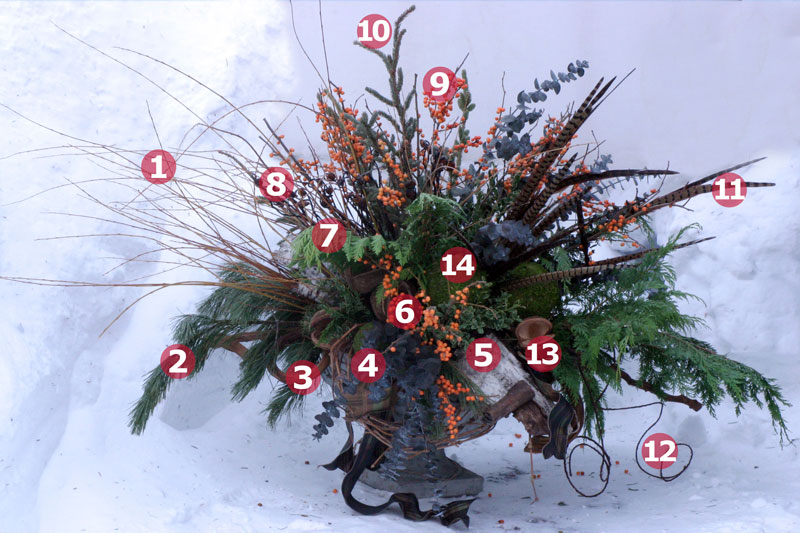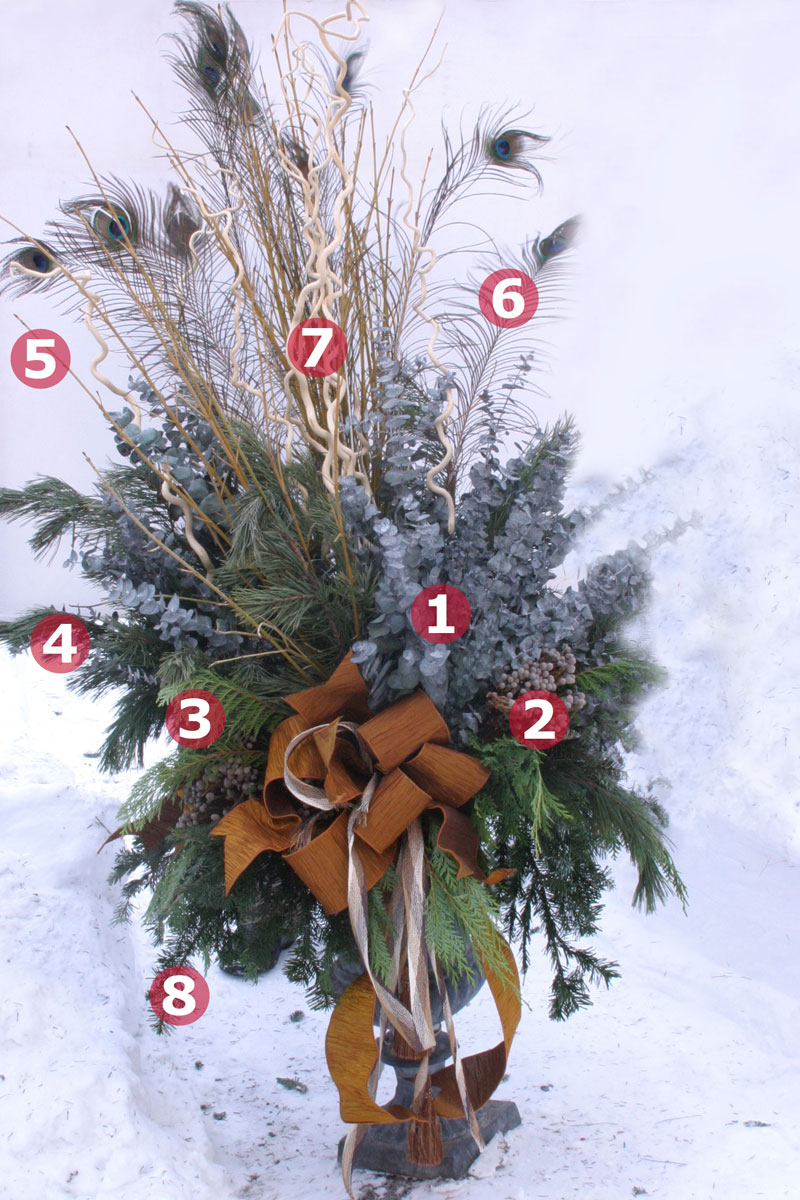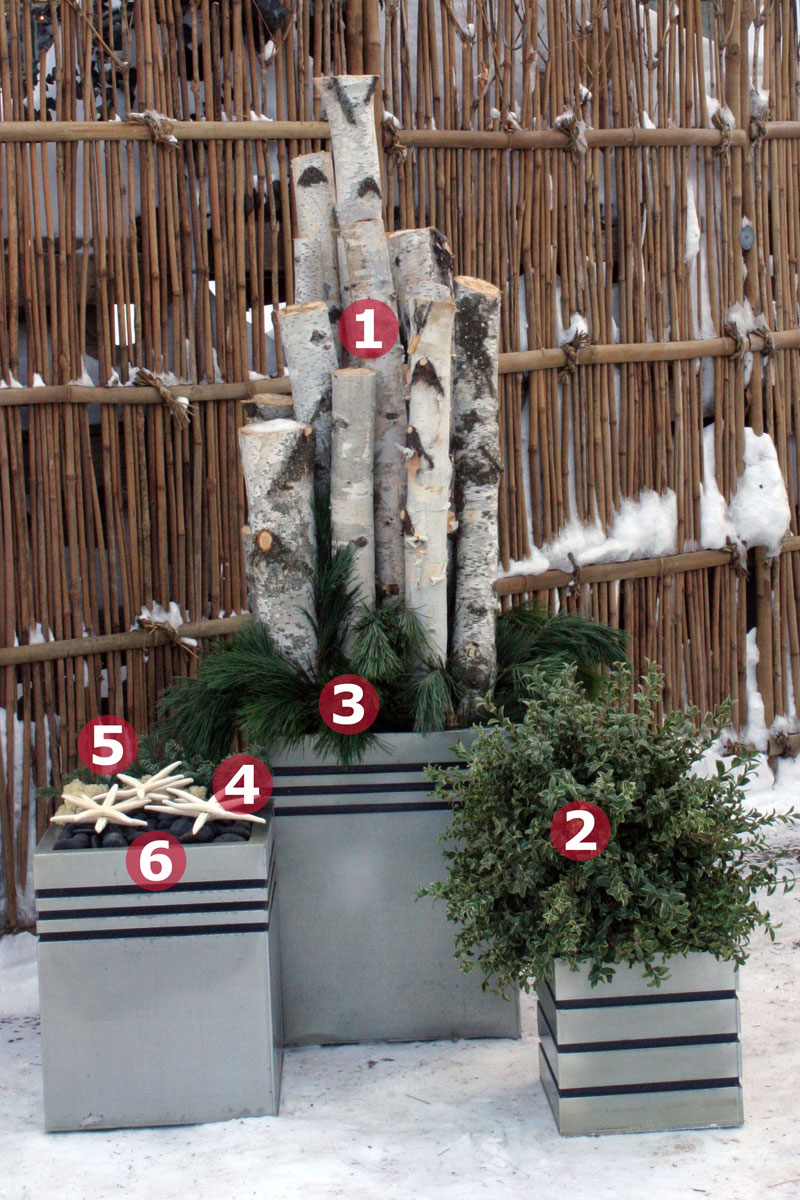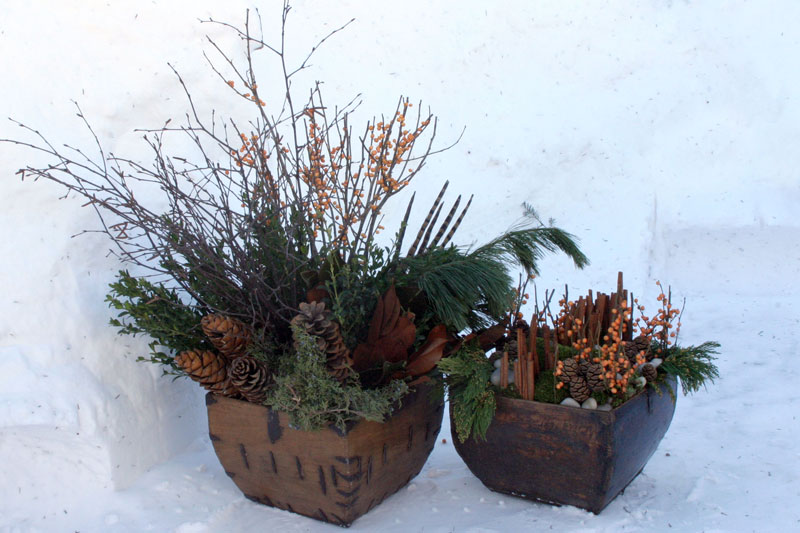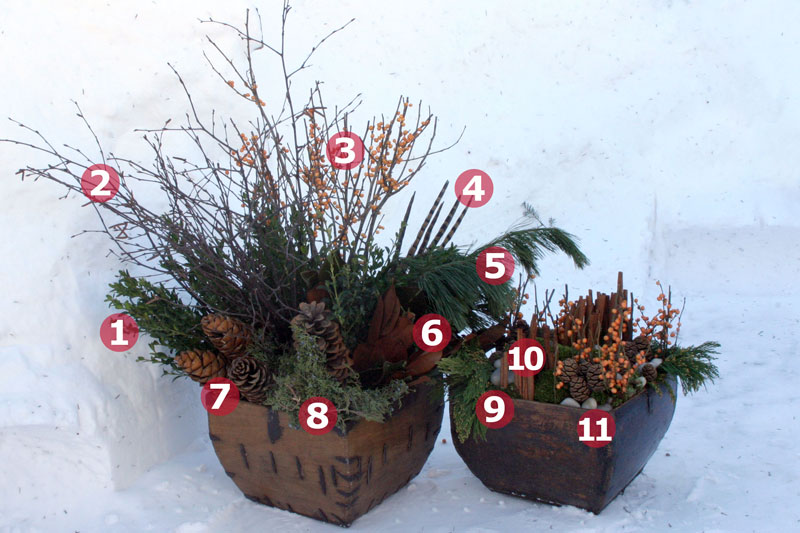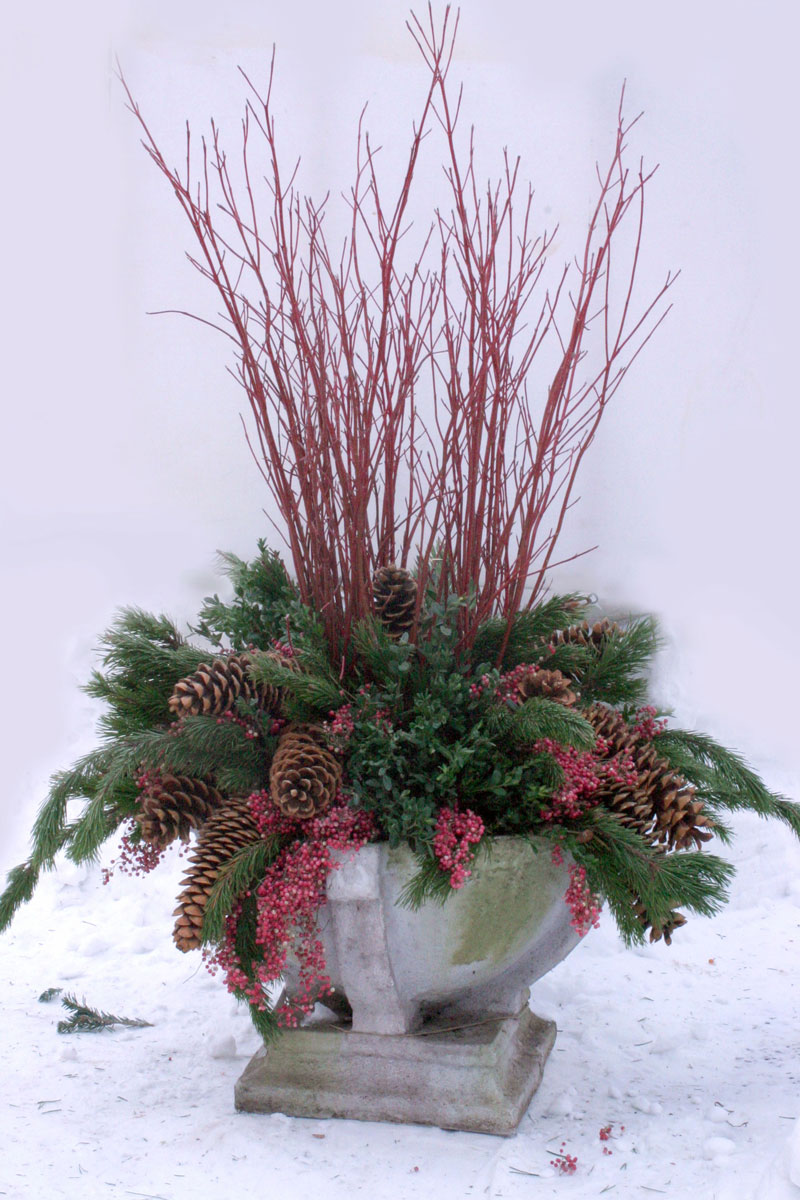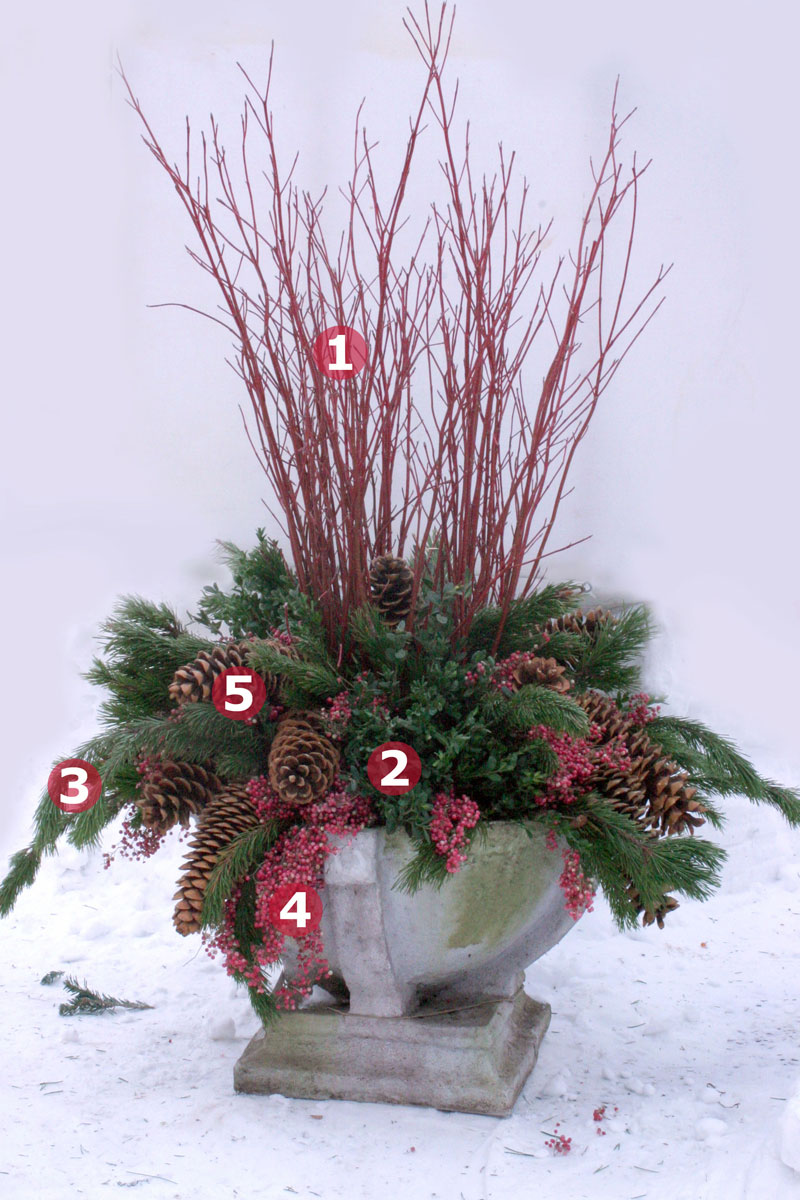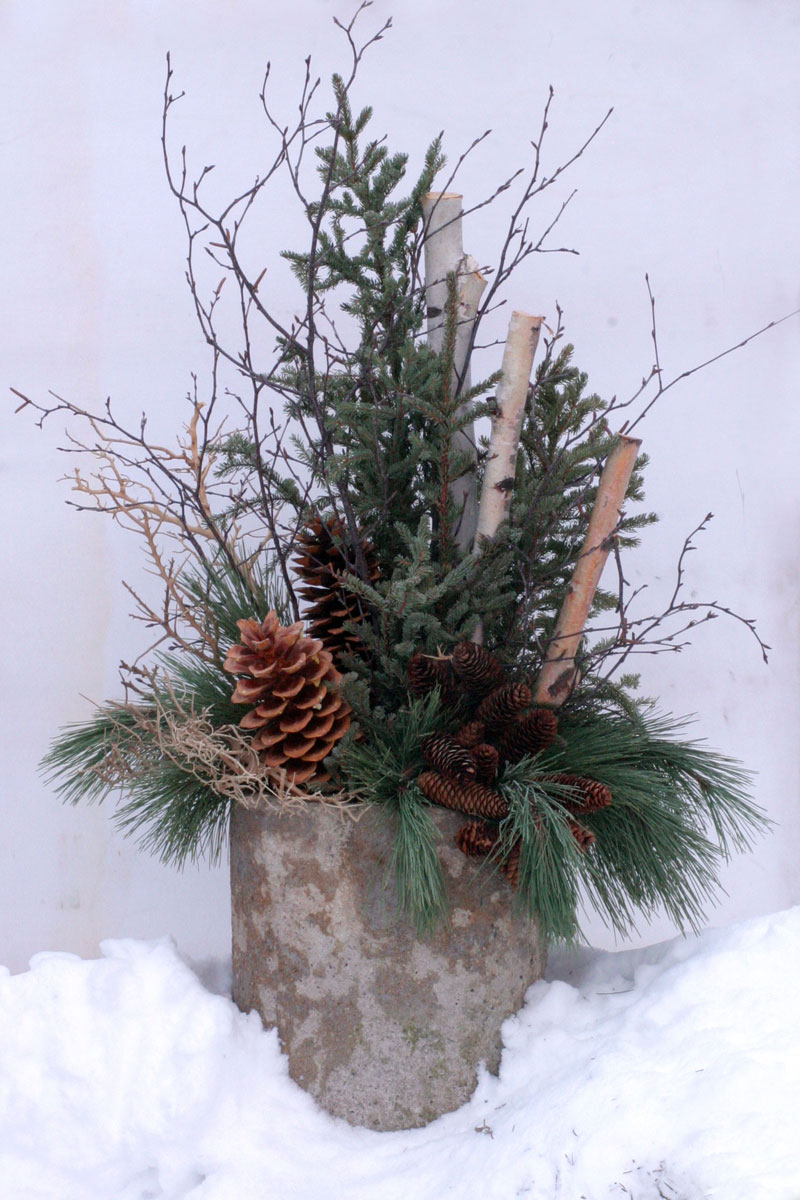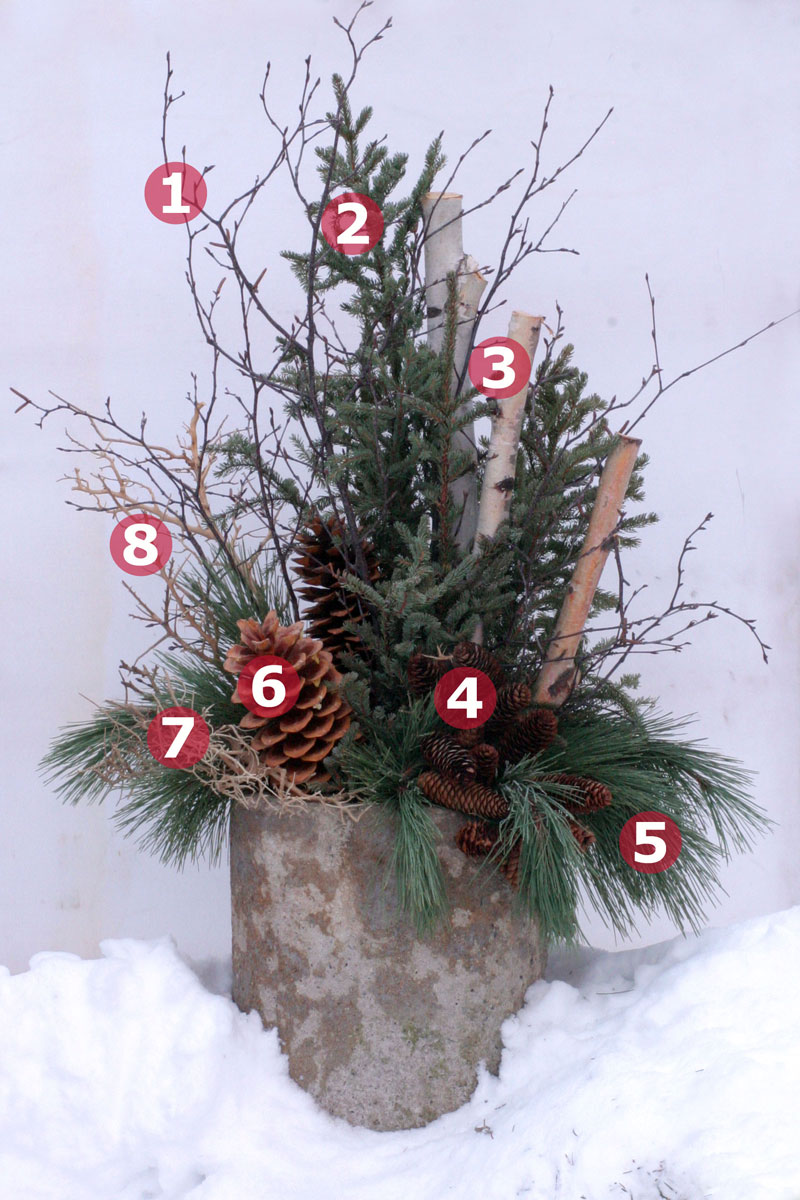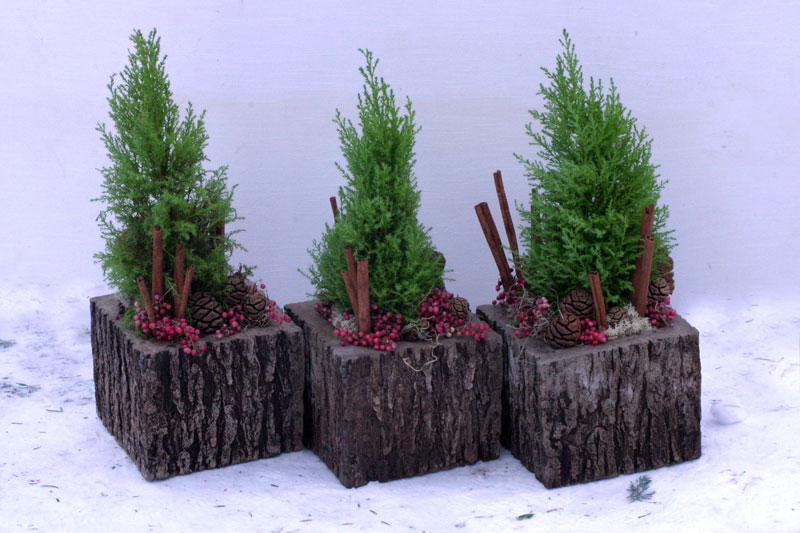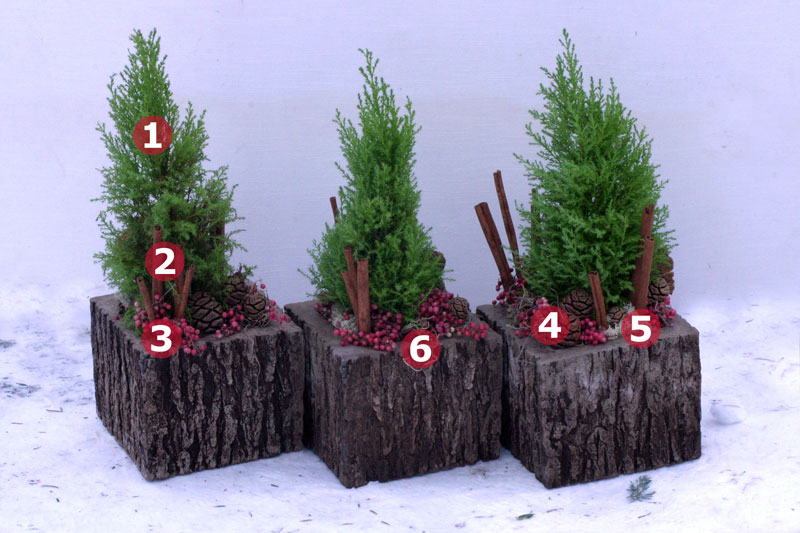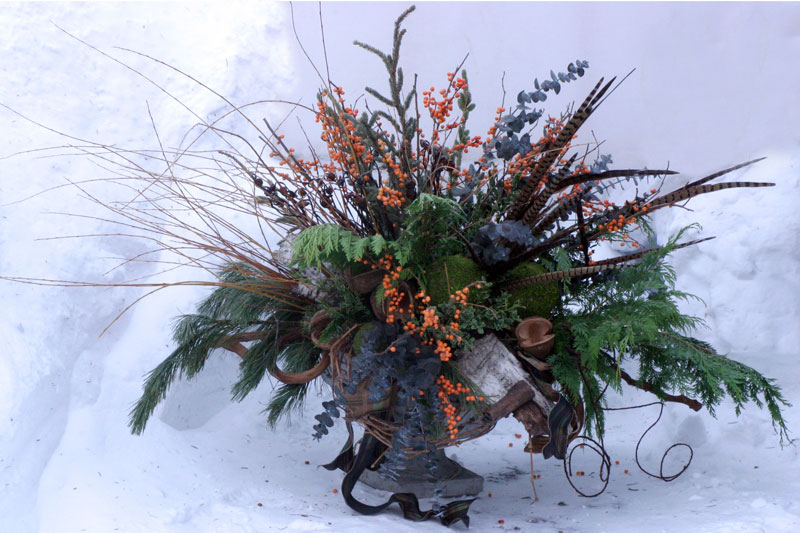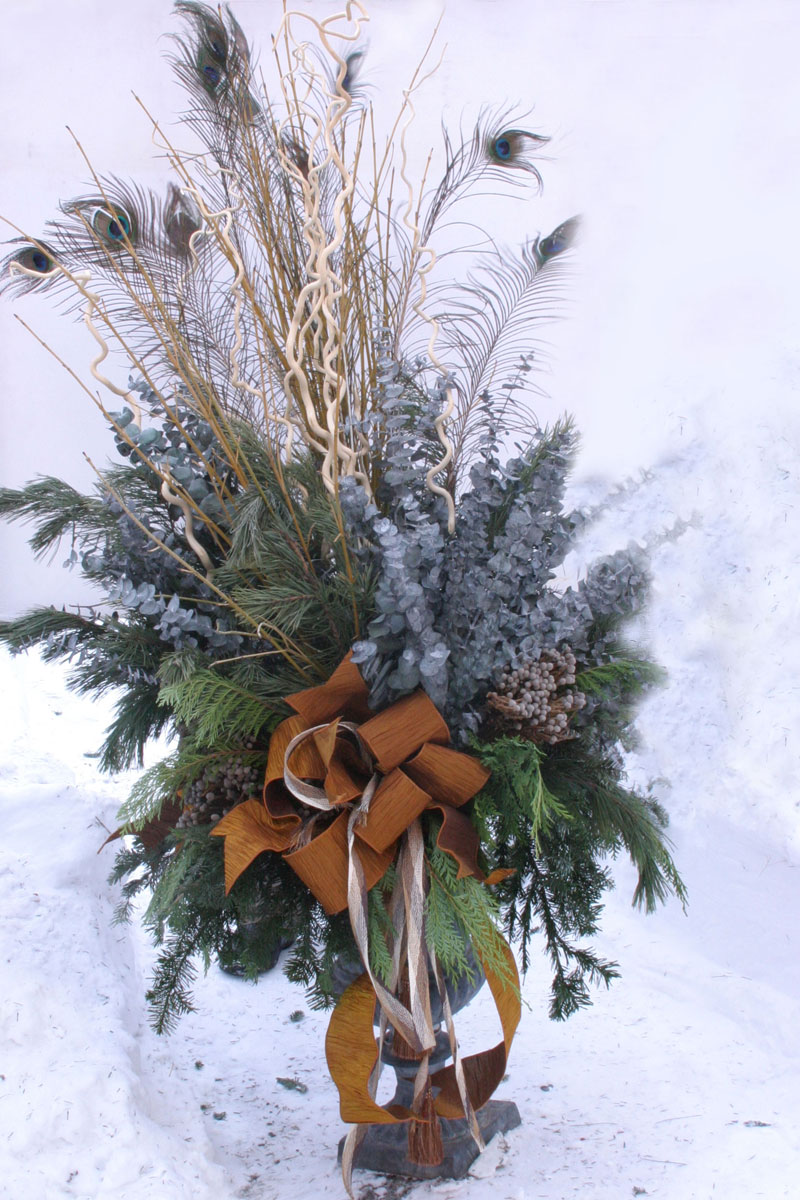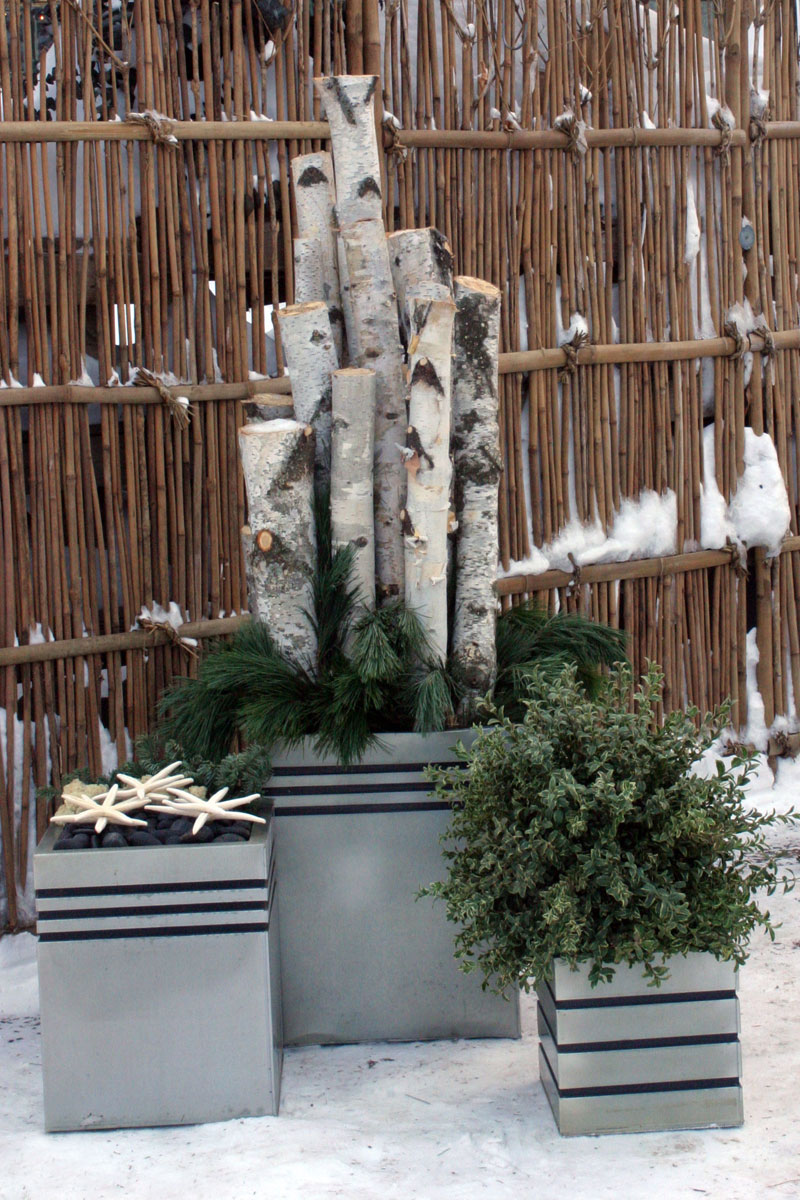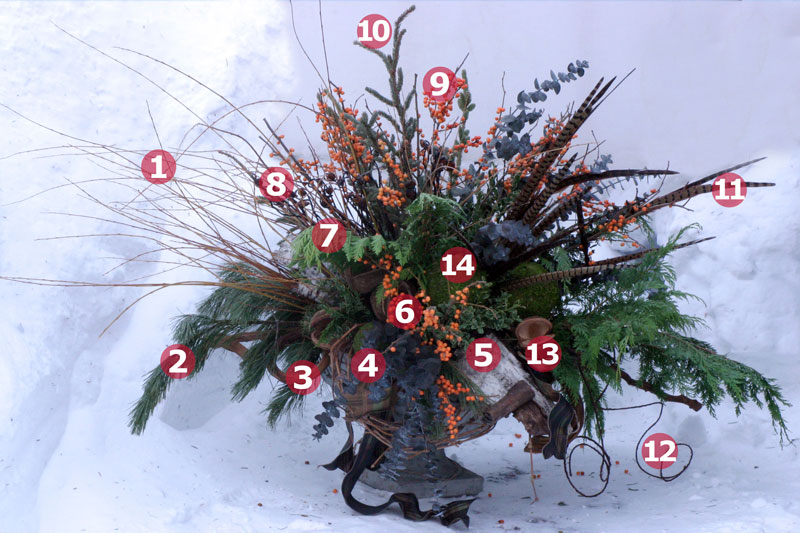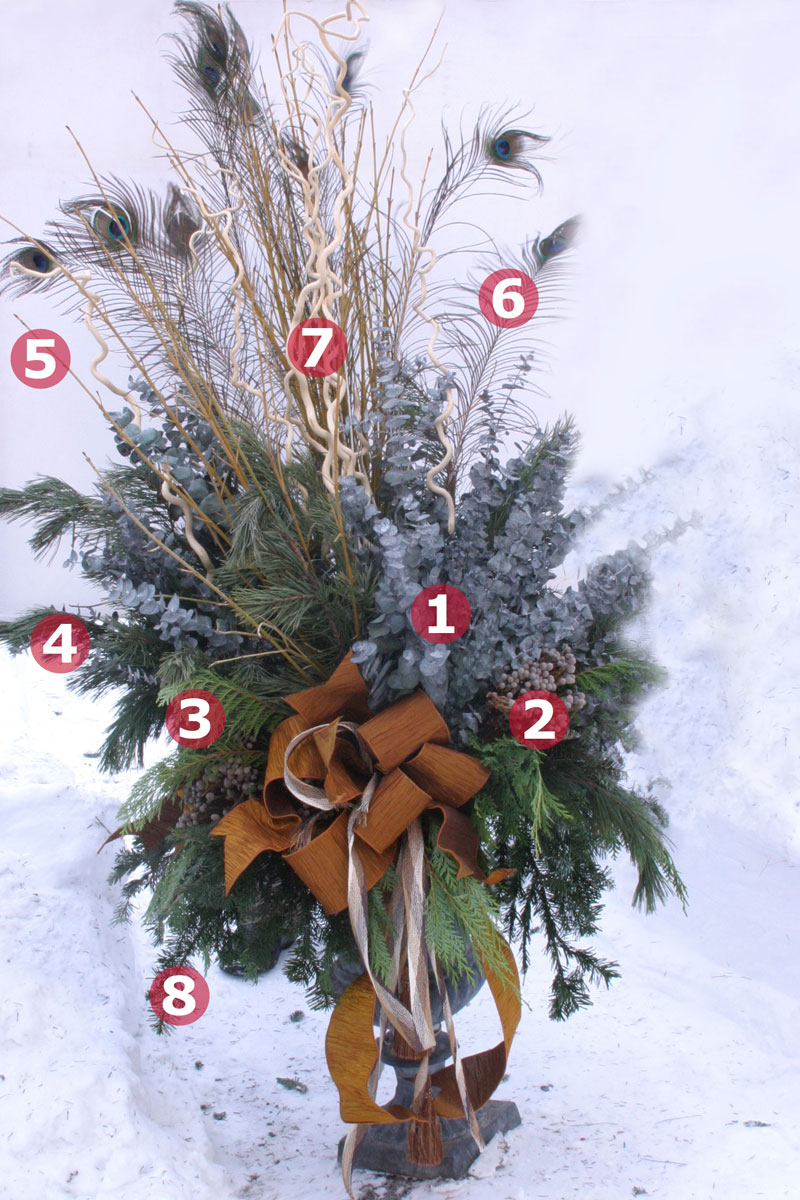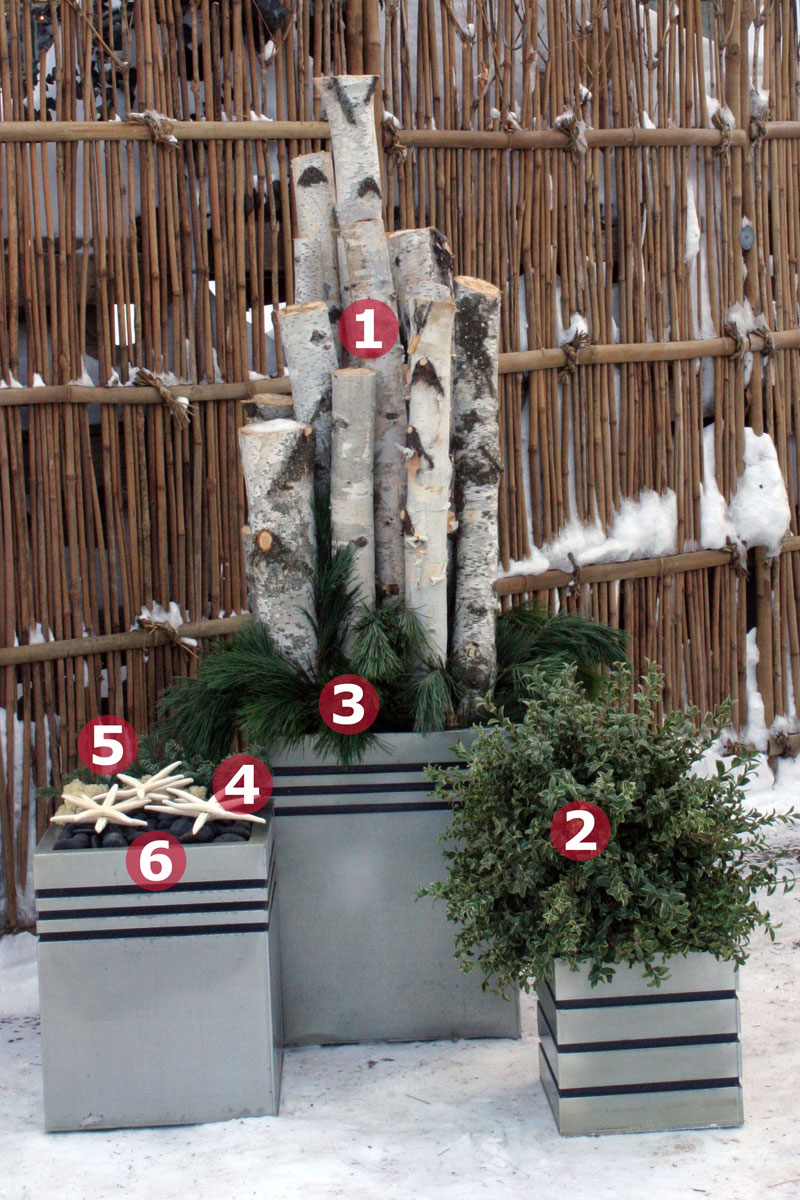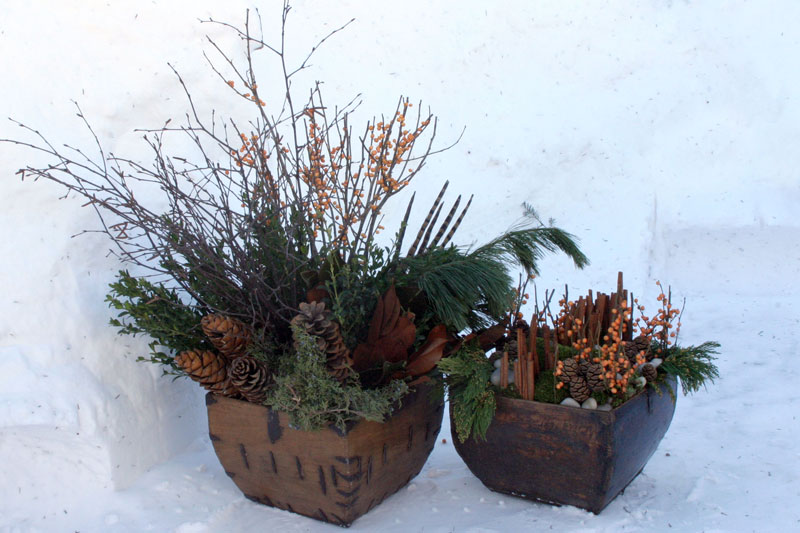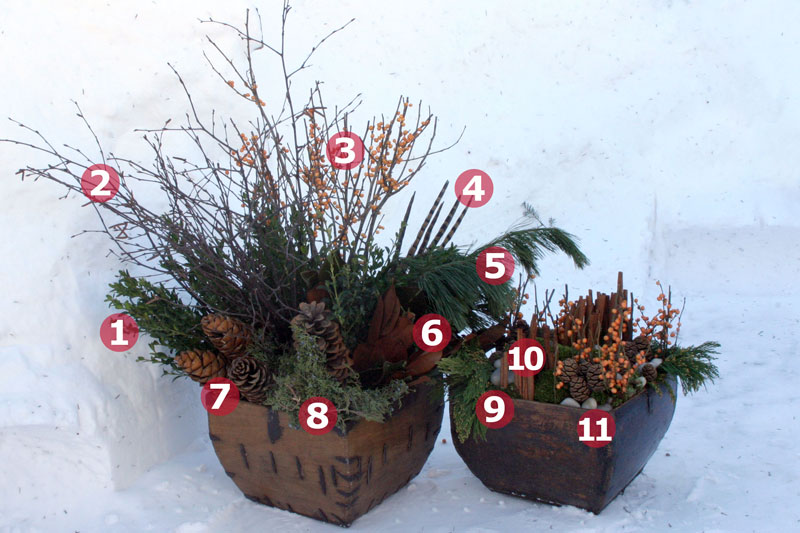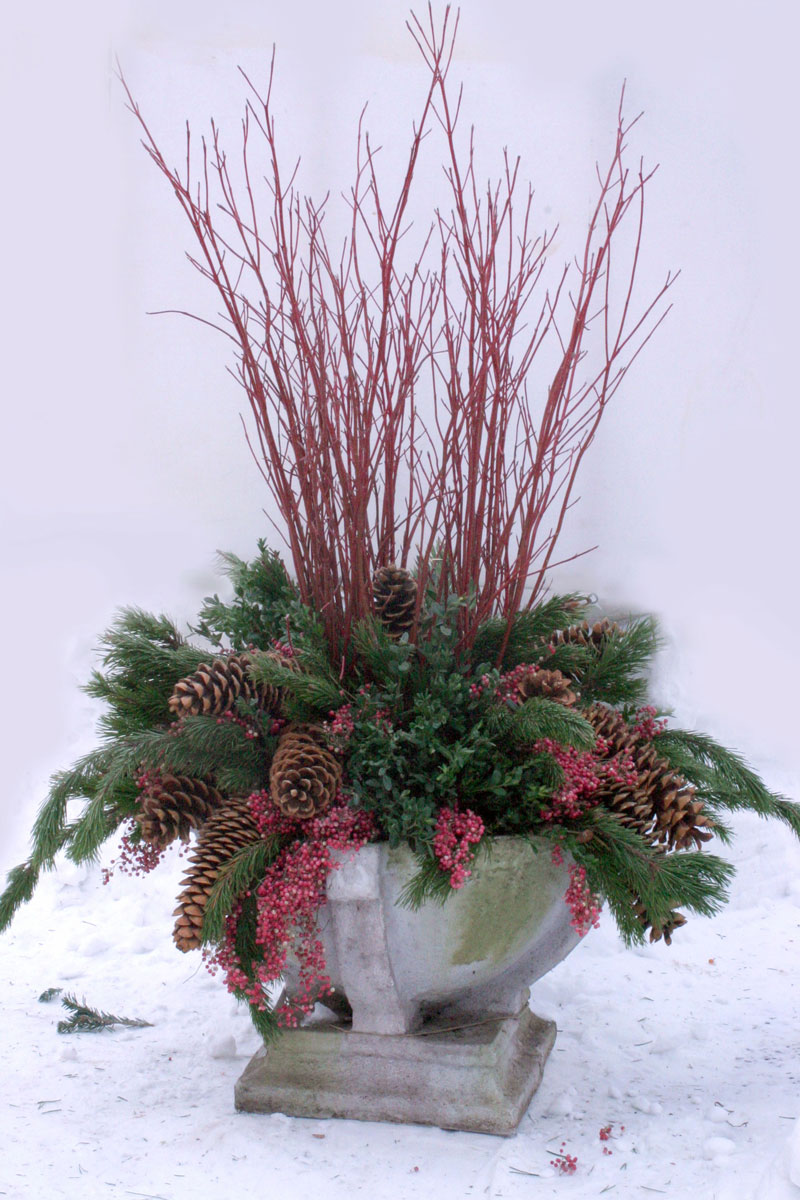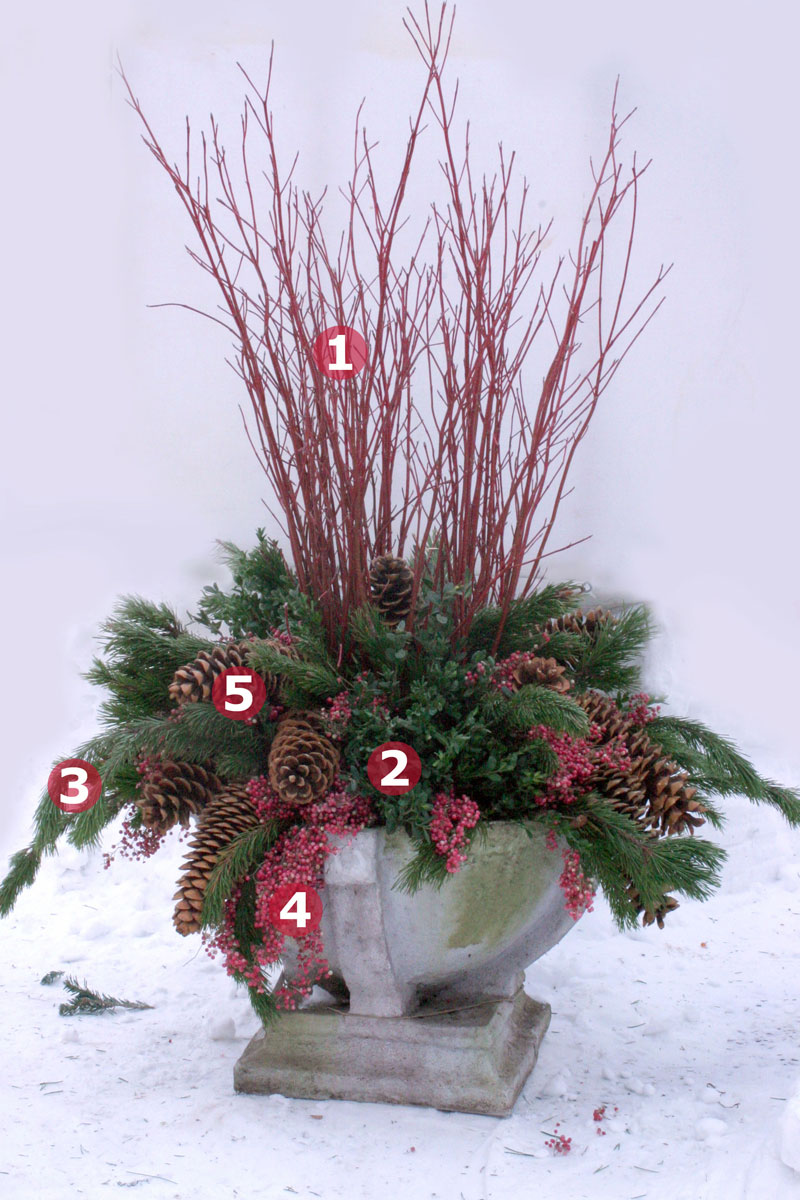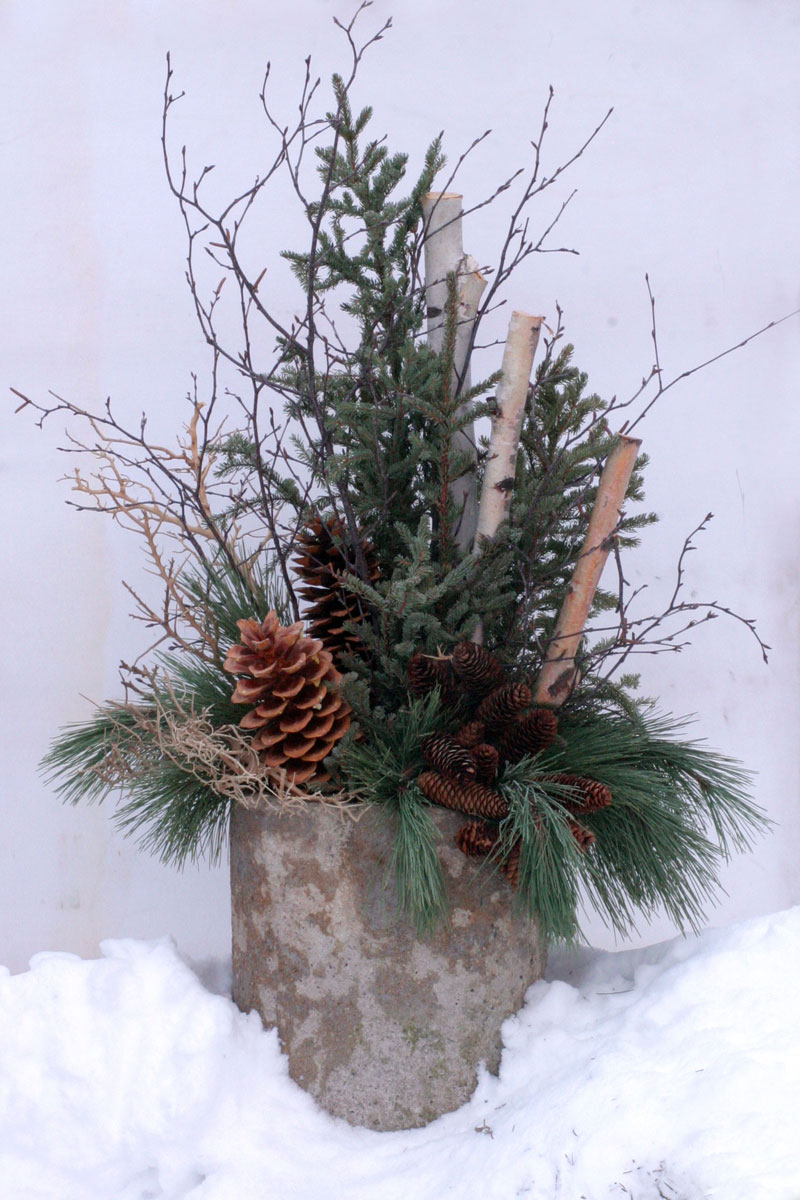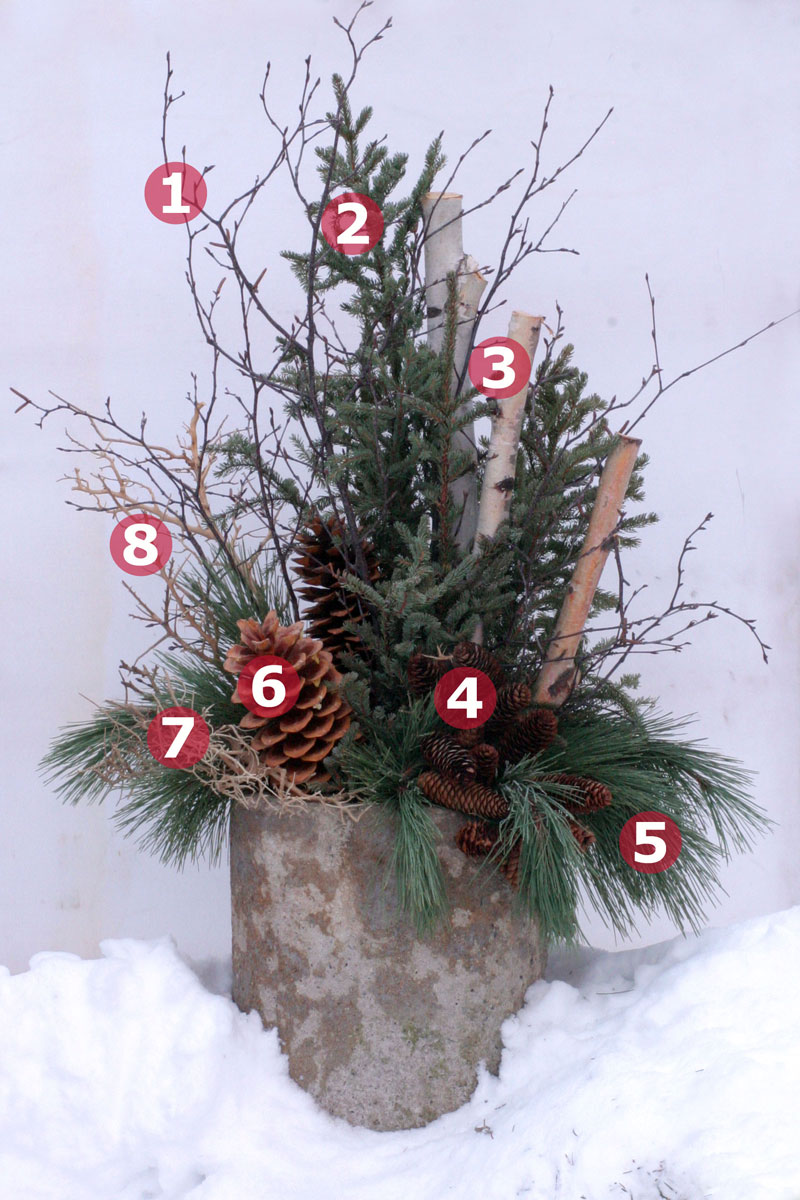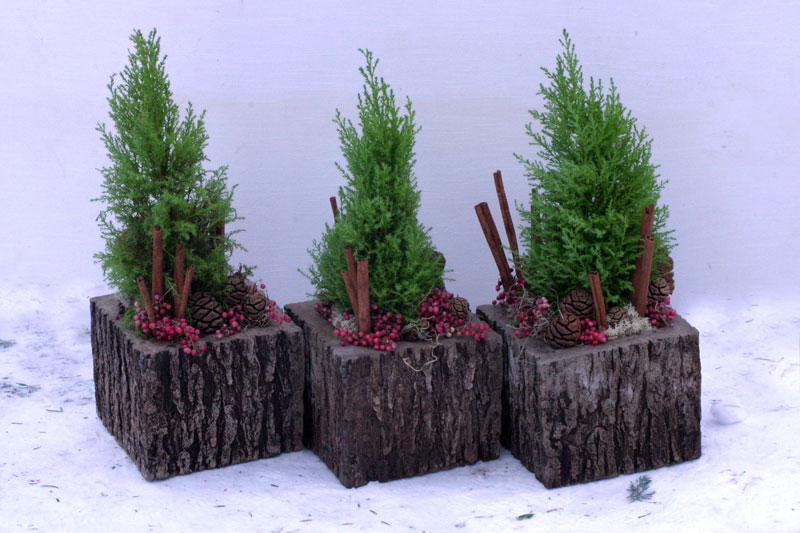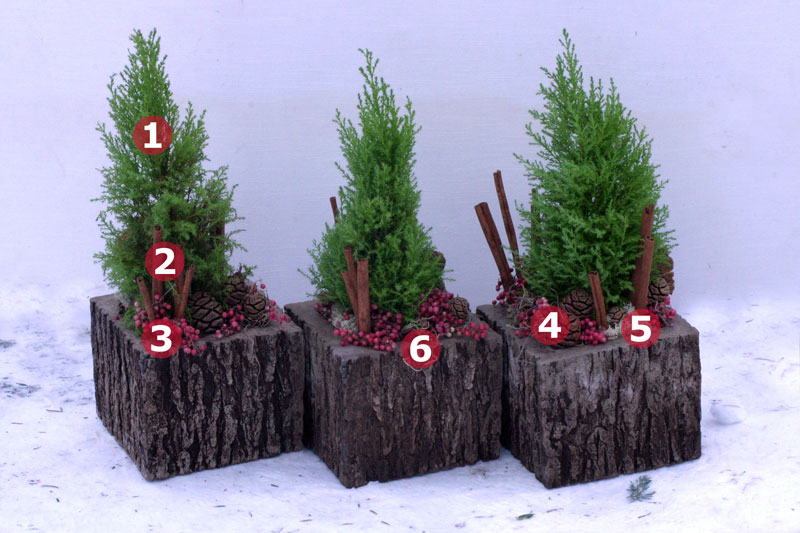 Most gardeners store away their pots before winter hits, but not Scott Endres, co-owner of Tangletown Gardens in Minneapolis, Minnesota. When temperatures drop, he fills his containers with eye-catching combos of cold-hardy plants and cuttings. Six of Scott's wintry designs were featured in his article "It's never too cold for containers", published in the November/December 2011 issue of Fine Gardening (#142).
Here are seven more designs, which didn't fit into the article but are too inspiring not to share. You can click on the unnumbered photos to enlarge them.
Traditional iron urn
1. Preserved Baby Eucalyptus 2. Brunnia 3. Western Red Cedar 4. Princess Pine
5. Yellow Twig Dogwood 6. Peacock Feathers 7. Bleached Kuwa Sticks 8. Fraser Fir
Cast stone classic
1. Weeping Willow 2. Princess Pine 3. Bananna Sticks 4. Preserved Eucalyptus
5. Paper Birch Bark 6. Orange Winterberry 7. Western Red Cedar
8. Dried Fern Fiddleheads 9. Orange Winterberry 10. Black Spruce
11. Pheasant Feathers 12. Bark-wrapped Wire 13. Buddah Nut Pods
14. Moss-covered Orbs 15. Boxwood 16. Grape Vine
Contemporary aluminum cubes
1. Paper Birch 2. Variegated Boxwood 3. Princess Pine
4. Starfish 5. Noble Fir 6. Polished Black Stones
Double rice bucket
1. Boxwood 2. Paper Birch 3. Orange Winterberry 4. Pheasant Feathers
5. Princess Pine 6. Southern Magnolia 7. Sugar Pine Cones
8. Blue Berried Juniper 9. Insense Cedar 10. Cinnamon Sticks
11. Polished White Stones
Fiberclay planter
1. Red Twig Dogwood 2. Boxwood 3. Shore Pine
4. Pepperberry Tips 5. Sugar Pine Cones
Faux bois three
1. Lemon Cypress 2. Cinnamon Sticks 3. Pepperberry Tips
4. Sequoia Cones 5. Reindeer Moss 6. Spanish Moss
Hypertufa canister
1. Paper Birch Tips 2. Black Spruce 3. Paper Birch Stems
4. Norway Spruce Cones 5. Norway Pine 6. Sugar Pine Cones 7. Manzanita Branch
8. Manzanita Branch
Get our latest tips, how-to articles, and instructional videos sent to your inbox.