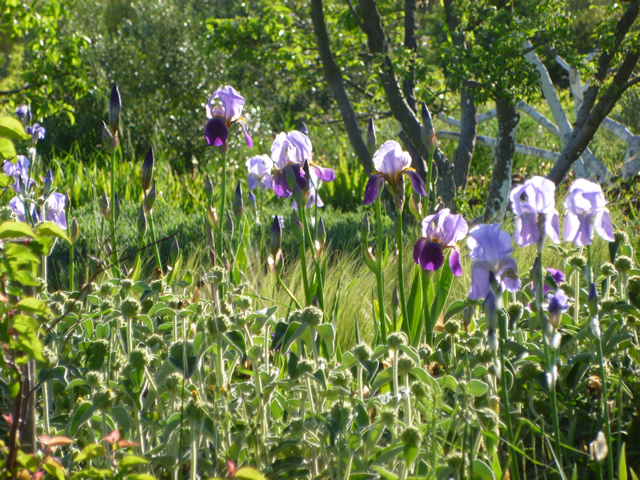 Catriona McLean was inspired by Bela's Croatian garden, and is sharing her garden in the South of France!
"I have been subscribing to Fine gardening for some time and when I saw your photos of the Croatian garden on the other side of the Mediterranean I thought I should share some photos of my garden here in the South of France. My husband and I moved from Scotland to the Hérault valley near Montpellier about 12 years ago, leaving behind a beautiful walled garden which was featured several times in the English gardening magazines; Now we have a totally dry Mediterranean garden, semi wild and care free but with structure of fruit trees and lavender and phlomis and key garrigue plants and shrubs which we have created from 3000sq metres of vinyard land – very poor soil, very alkaline 8.6PH, with long hot summers and the occasional storm, followed by damp mild winters with intermittent rain – never very cold but can go to about -6 to -10°C if a cold winter. True Mediterranean climate like California.
We now water rarely the established planting, but do water by hand the newly planted trees,shrubs and perrenials until they find their root systems have delved down to find enough humidity in the ground to survive the hot summer months. A very different kind of gardening to that which we did in Scotland. all the plants are Mediterranean sourced from local specialist nurseries and I propagate much from seed and cuttings. Other plants include those that can survive the alkaline soil and drought – certain tough roses, irises, grasses and even acquilegias. Many plants disappear in the summer but re appear after the first heavy rains in August and September.All planting goes dormant and shuts down when the temperatures reach into the 30°C's which is quite normal but still remain very beautiful; only to re-start in the autumn with much flowering right up to Christmas."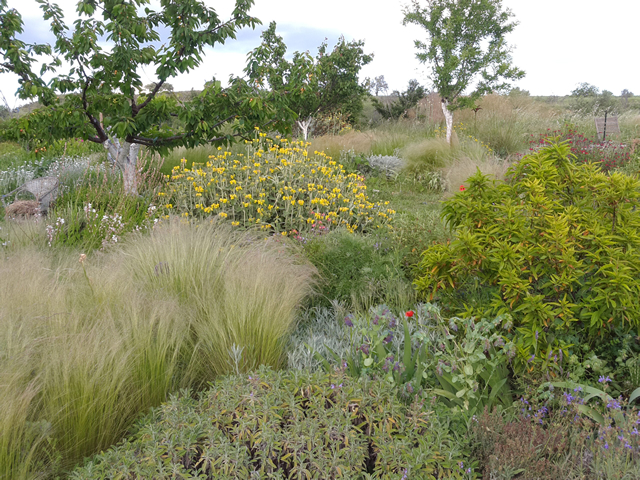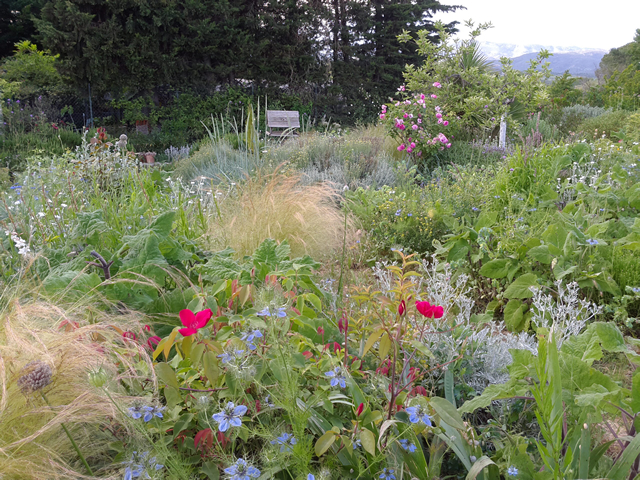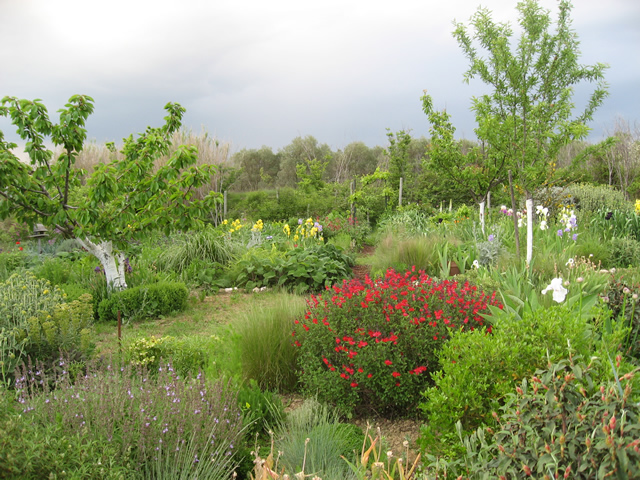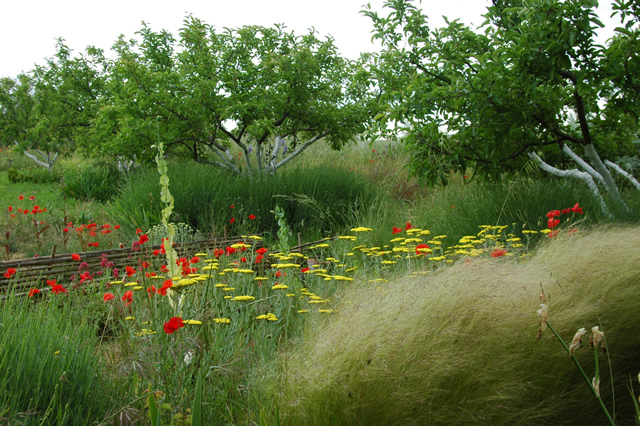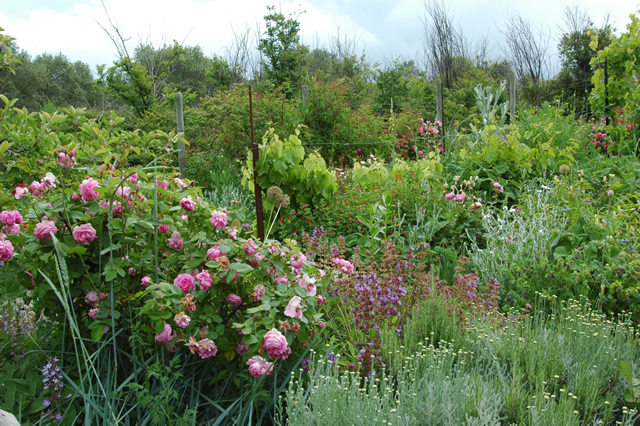 Have a garden you'd like to share? Please email your photos (and stories) to GPOD@taunton.com! Whether you've never shared before or you've been featured multiple times, we want to see your garden! You don't have to be a professional garden photographer – check out our garden photography tips!
Do you receive the GPOD by email yet? Sign up here!
Get our latest tips, how-to articles, and instructional videos sent to your inbox.