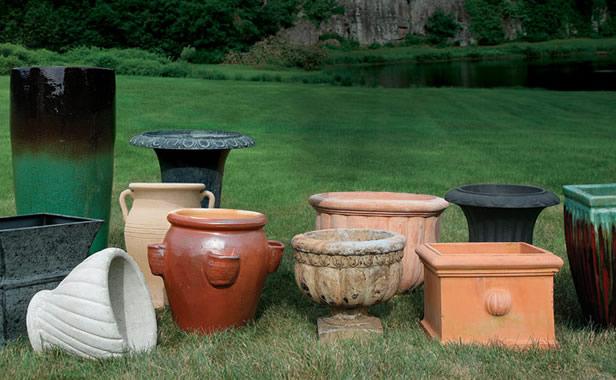 Note:
Due to a server problem here at Fine Gardening, it has come to our attention that some of your 2015 Container Challenge submissions may not have been received. If you have not yet received an acknowledgement email from us, please resend your entry to FGcontainerchallenge@taunton.com by October 10th. Keep those fantastic container entries coming! ~FG Staff
2015 Container Challenge: Gimme five!
This year's challenge is simple—your design must contain one of each of the following five ingredients:
A hardy shrub or tree (a woody plant you could plant in your garden that would survive year to year in your zone)
A grass (choose from any ornamental grass in the nursery— turfgrass excluded)
An annual (an herbaceous plant that's not hardy in your zone)
A perennial (an herbaceous plant that would survive winter in your zone)
An edible plant (a veggie, a fruit, or an herb)
Submit high-resolution photos of your entry, along with plant IDs, to FGcontainerchallenge@taunton.com no later than Thursday, October 10, 2015.
For the winner:
The winner of the challenge will be featured in a 2016 issue of Fine Gardening and will receive:
Get our latest tips, how-to articles, and instructional videos sent to your inbox.