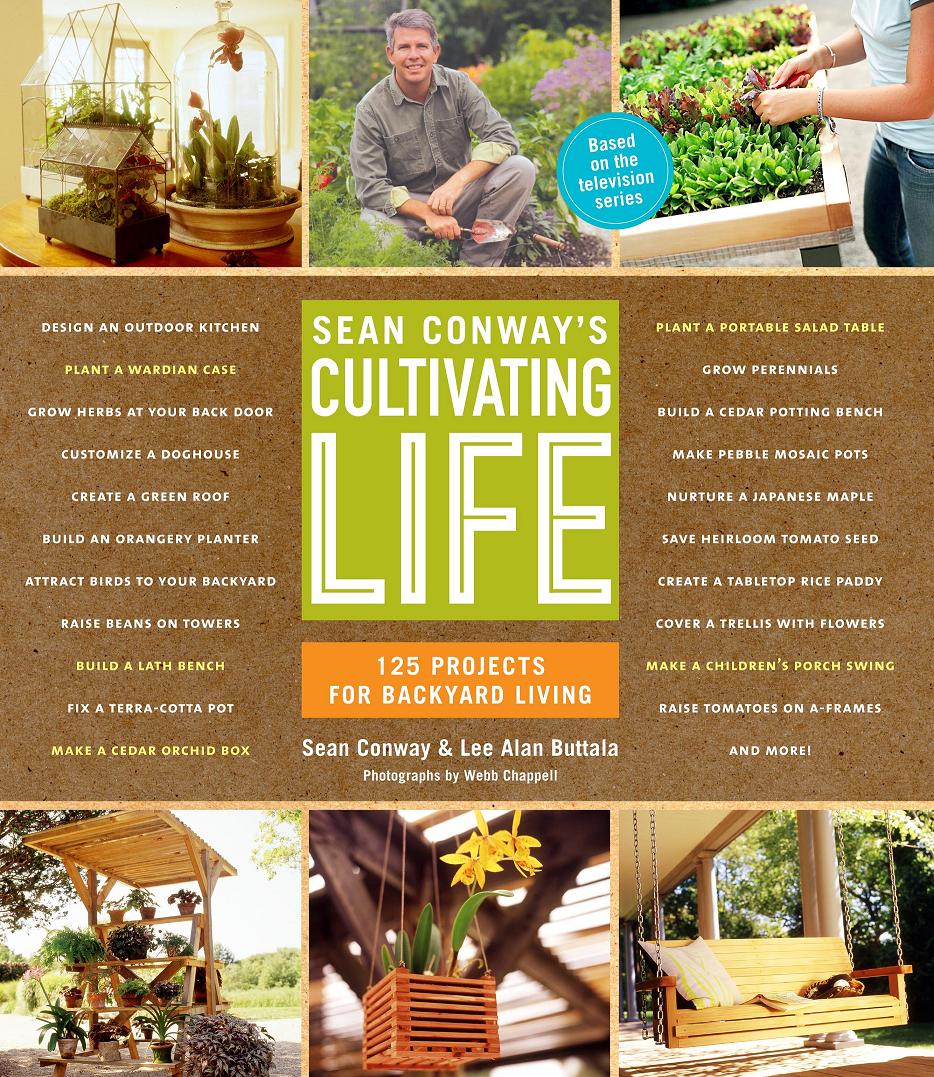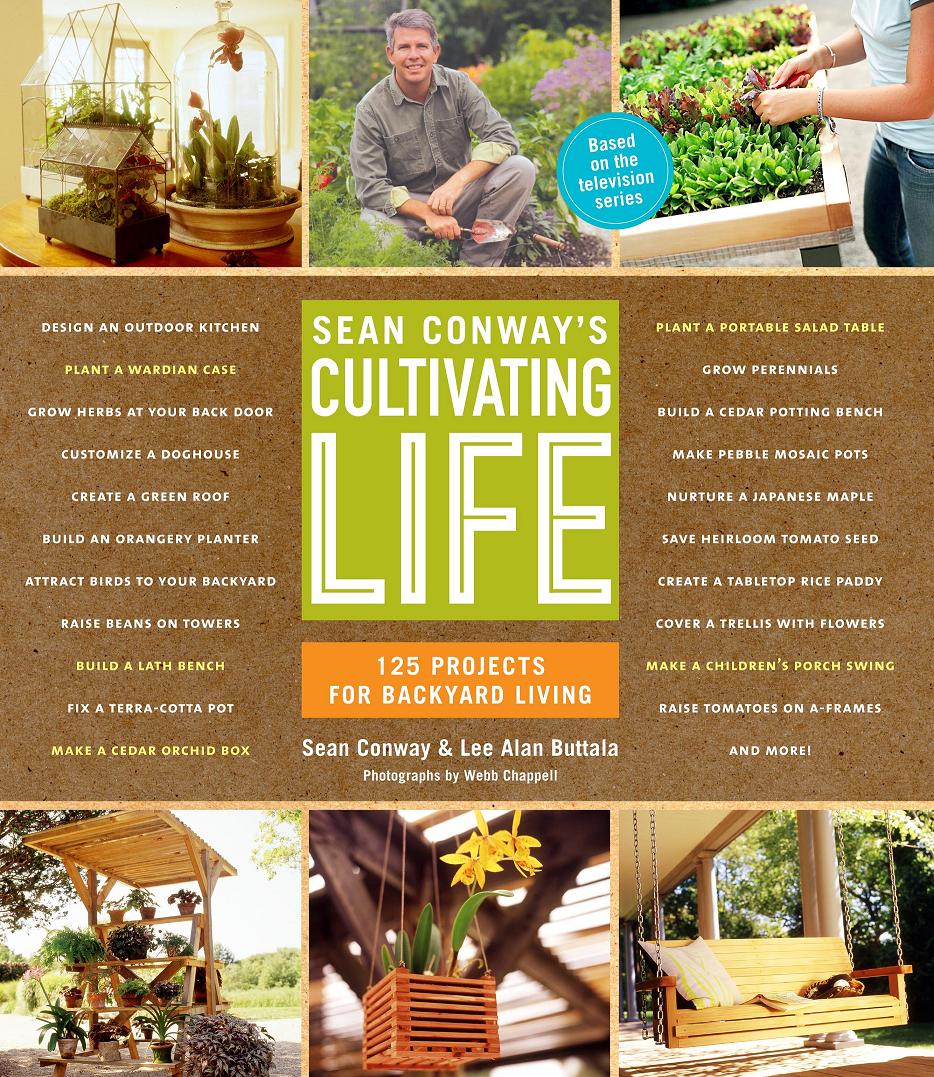 As editors, many great books come across our desks. Going forward we're going to offer up these books to you, our loyal readers. This time we're giving away a copy of Cultivating Life. Just leave a comment to be entered.
Here's what Artisan has to say about the new book.
Sean Conway's Cultivating Life – 125 Projects for Backyard Living
By Sean Conway and Lee Alan Buttala
Artisan Books, April 2009
$35.00, 272 pages
The American backyard is being transformed from an unused patch of grass into a new oasis, an extension of our living space.
As Americans continue to nest and adopt the "staycation" in lieu of the traditional vacation, there's a desire to make the most of the home by creating an atmosphere that is both familiar and luxurious. Many families are now extending their kitchens with outdoor countertops and sinks, adding a graceful element to the age-old backyard barbeque.
Conway and Lee Buttala embrace this notion and showcase 125 simple projects – from creating a simple herb pot that yields seasonal ingredients right outside your kitchen door to building a portable salad table that's ideal for growing baby lettuces in the spring time. All of the user-friendly ideas provide easy elegance for an often overlooked place. Packed with vivid photographs, fun sidebars, expert tips and easy-to-follow, step-by-step instructions, Conway presents examples of both small crafts and larger woodworking activities.
Sean Conway's Cultivating Life offers the instructions we need to extend our home into the backyard by transforming this underused space in to a kitchen, a family room and a place to entertain–or simply a nice quiet spot.
Leave a comment on this post by 12am on Wednesday April 29 and you just might win this book. One winner will be chosen at random and announced on April 29.
What outdoor projects are you planning? Have you ever made a mosaic table? A trellis? A planter?
We'd love to see what you're working on. Head over to the gallery and show us your projects.
Get our latest tips, how-to articles, and instructional videos sent to your inbox.